Crafted by Artisans
for Artisans
Visit our product page to learn about our various couverture chocolates


Couverture Chocolate Products for Every Need
Our broad selection of couverture chocolate products are suitable for any artisanal application you can think of.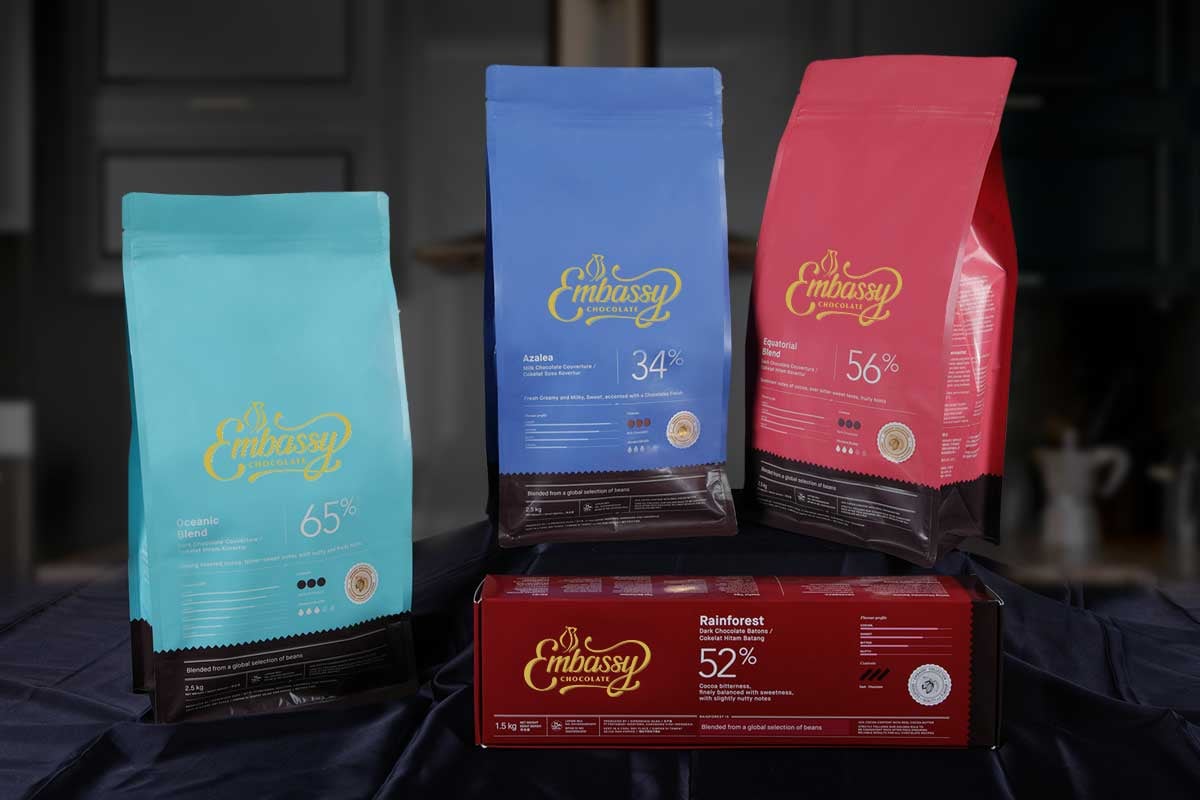 Blended Cocoa Bean Perfection
The chefs at Embassy Chocolate have painstakingly selected cocoa beans from around the world that exhibit the best characteristics such as taste, aroma, acidity and melting behavior, to create chocolate we are proud of.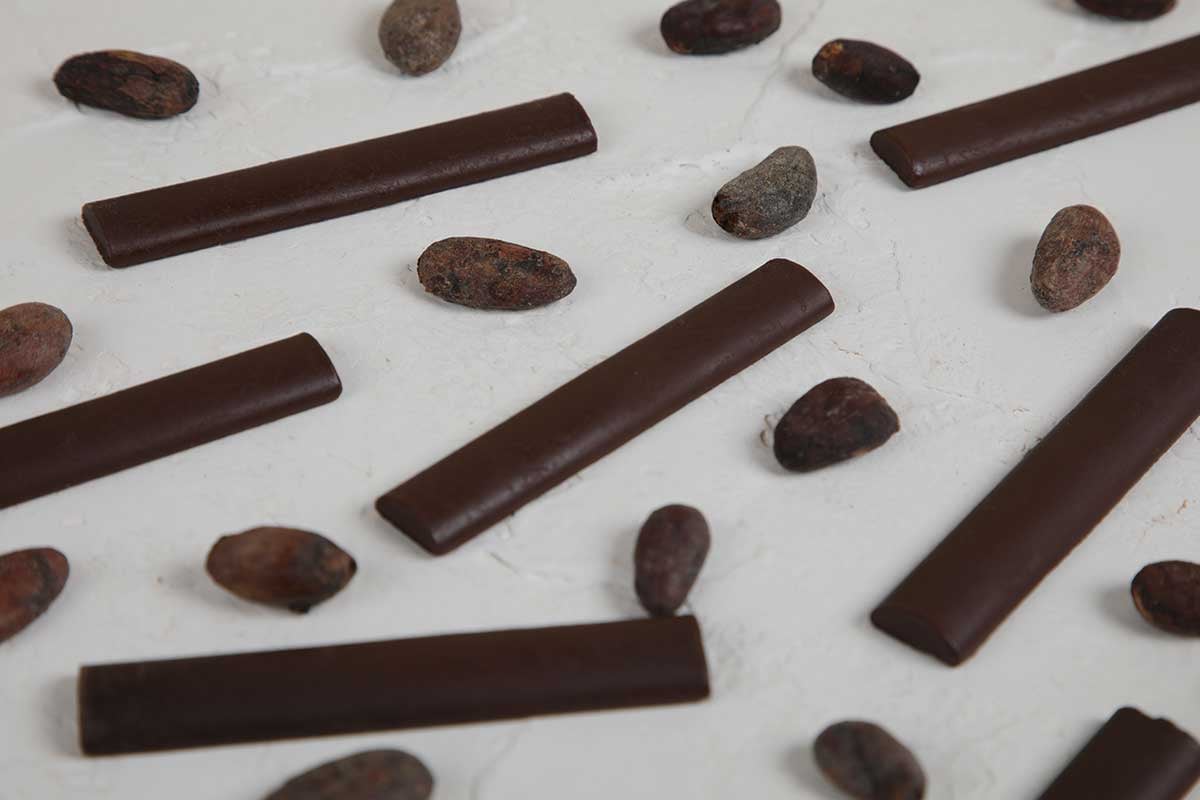 With our 26 years of chocolate producing experience,
Embassy Chocolate has assisted chefs and chocolatiers in delivering the finest hotel dining experience. From appetizers to chocolate fountain desserts, our couverture chocolate helps realize the creation of your culinary masterpieces.

The Chocolatiers' Choice
Embassy Chocolate is perfectly formulated for artisanal chocolatiers who wish to create tantalizing bonbon, praline and truffle products.

We Supply to Bakeries and Patisseries Throughout Asia
We designed our chocolate to take into consideration taste, quality, price and handling performance.
Use it for filling, glazing, molding, decorating – Embassy chocolate is designed for virtually any baking or pastry creations; the possibilities are endless.

Best-selling desserts for restaurants & cafes
With the help of our expert chefs, we've assisted restaurants in creating best-selling desserts. The use of our chocolate in dessert, praline and beverage applications will elevate any creation for establishments who wish to provide real chocolate as part of their menu.


'We are proud to be a chocolate supplier of choice by foodservice and kitchen professionals throughout Asia'
Read our product brochure
For a full list of our products and to learn about our company