Embassy Chocolate Couverture Products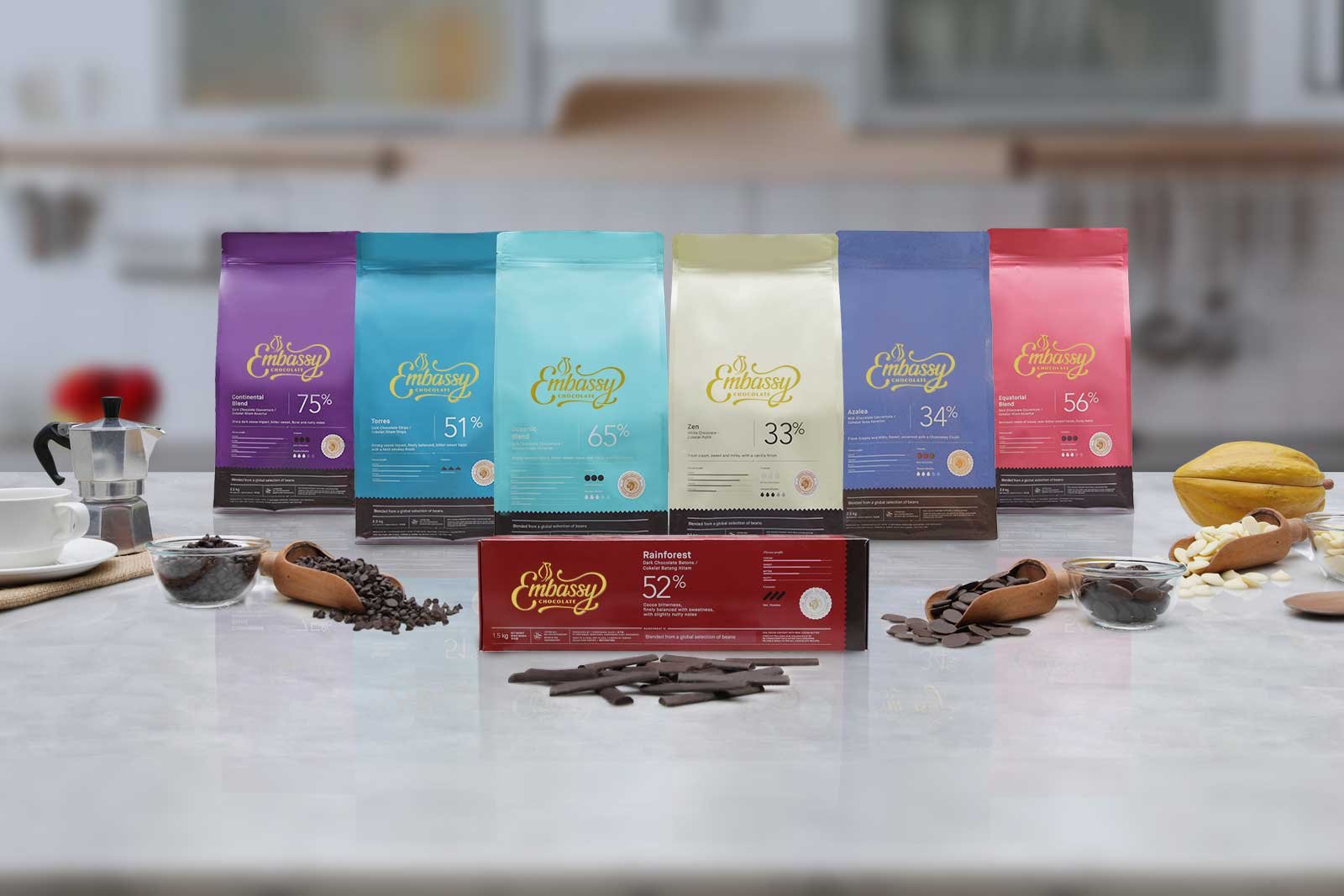 our couverture chocolate
Embassy Chocolate uses a blended cocoa bean model where we take the best characteristics of each cocoa bean such as aroma, taste, acidity, and melting point behavior to create our own unique blend of couverture chocolate products.
EMBASSY CONTINENTAL BLEND
Dark Chocolate Couverture 75%
A flagship product with a full-bodied dark chocolate taste
EMBASSY TORRES
Dark Chocolate Chips 51%
Add mini bursts of bittersweet dark chocolate flavor to your baked creations
EMBASSY RAINFOREST
Dark Chocolate Batons 52%
Full-flavored and bake-stable chocolate sticks
Any other questions about our products?
Click the button below and fill out the form. Our team will contact you shortly.