EMBASSY RECIPES
White Chocolate Mousse Tart with Osmanthus Jelly
1. sugar dough


Ingredients:
Preparation:
- Cream the butter with icing sugar and salt in a mixing bowl using a beater
- Add in the eggs slowly, don't forget to scrape the sides of the bowl
- Add in the flours while mixing until well combined
- Cover the dough with plastic wrap and refrigerate for 30 minutes
- Roll the sugar dough as thin as possible (2-3 mm) in between 2 parchment paper
- Cut the dough into the shape of the ring and chill again for 10 minutes
- Bake the tart at 175°C for 25 minutes
---
2. sponge


Ingredients:
Preparation:
- Heat up the water and add in the dried osmanthus flower. Mix 26-gram sugar with egg yolk, then add osmanthus water, oil, and low protein flour, then mix together
- Make a meringue with egg white, 60-gram sugar and cream of tartar. Whisk until medium peak
- Fold the meringue into the egg yolk mixture
---
3. longan and osmanthus jelly


Ingredients:
Preparation:
- Soak the longan and bring it to a boil. When the longan is fluffy, take it out then keep it aside
- Soak the goji berry until fluffy, and set aside
- Heat the water, dried osmanthus flower, sugar and konnyaku jelly together until boiling, then add the longan and goji berry and pour it into the mold
---
4. white chocolate mousse


Ingredients:
Preparation:
- Heat up the cream then pour into the white chocolate
- Add in the glucose and melted bloomed gelatin then mix well
- Add in the cold dairy cream and mix well. Let it rest overnight before use
---
5. assembly


Preparation:
- Put the Sponge on top of the baked sugar dough
- Add a layer of mousse and put in the freezer until set
- Add the Longan and Osmanthus Jelly on top, then pipe the Chantilly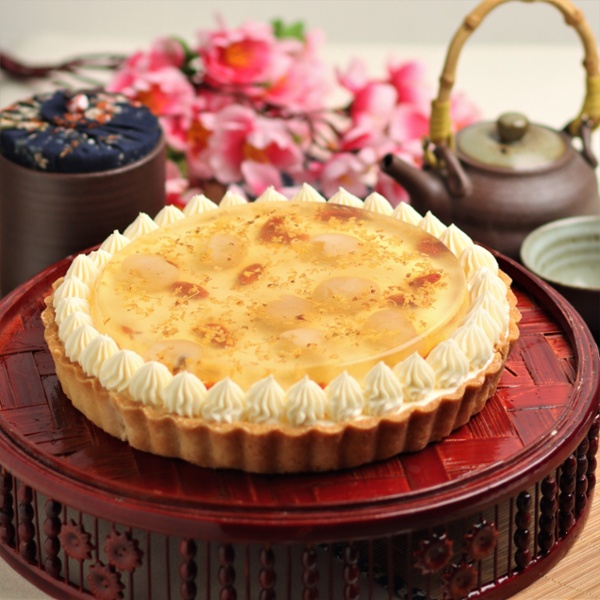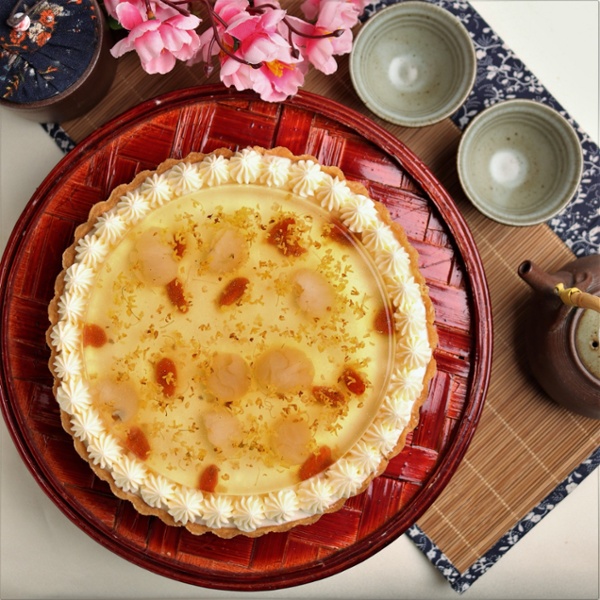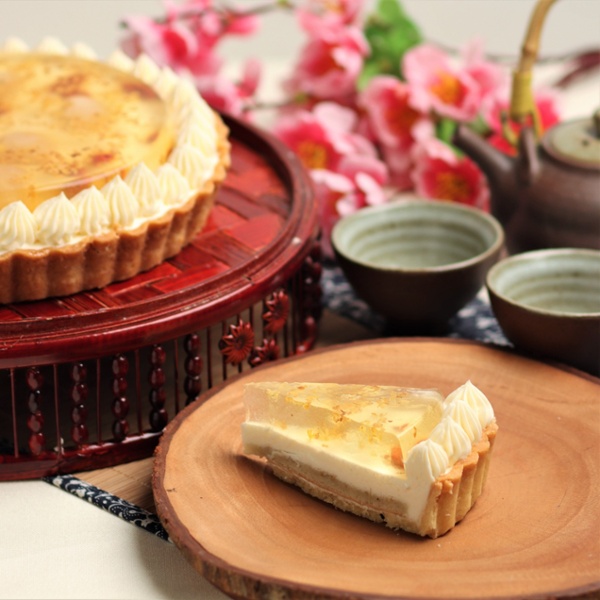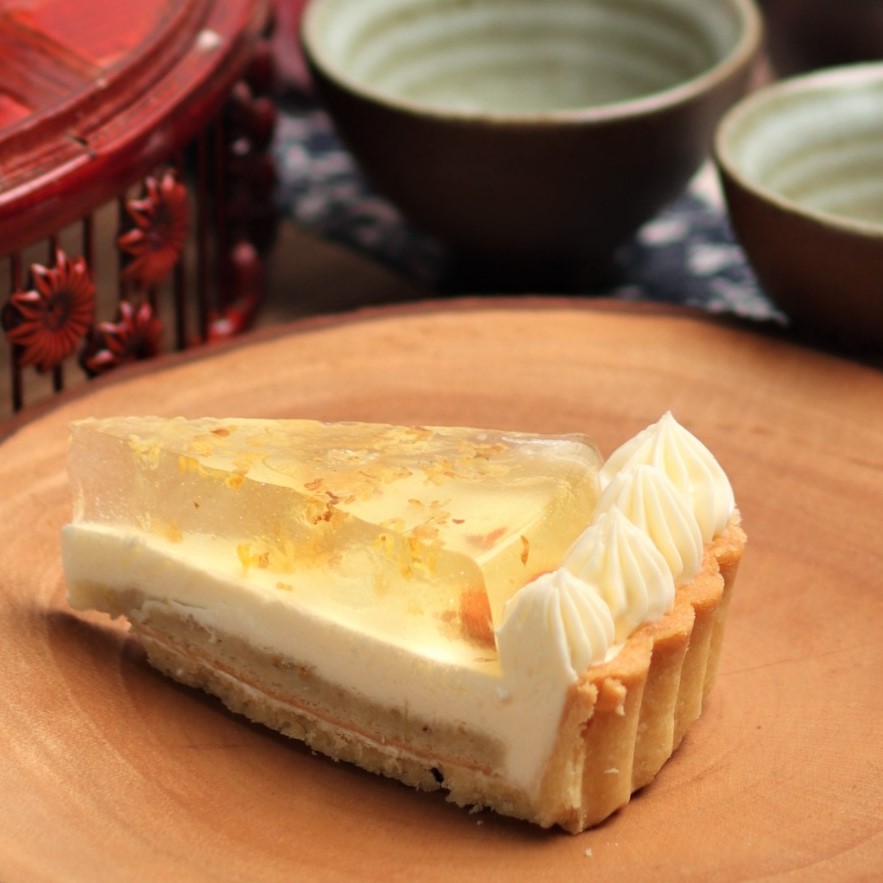 Want to Know More About Our Products?
Click the button below to visit our product page
Go to Product Page