EMBASSY RECIPES
White Chocolate & Lemon Verrine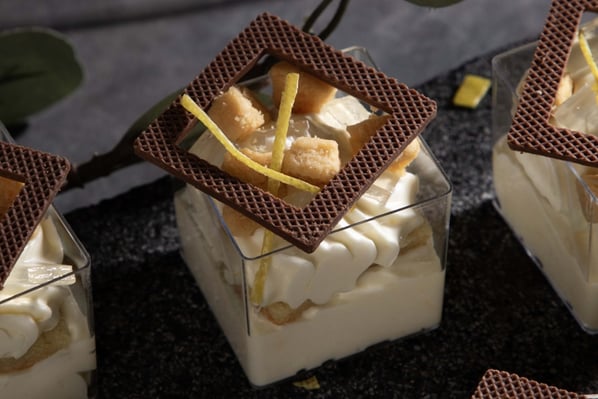 1. White Chocolate & Lemon Chantilly

Ingredients:
- Boil the 250-gram cream with the lemon zest
- Pour over the white chocolate and emulsify with a hand blender
- Finally add the 500-gram cold cream and mix well
- Keep in the fridge overnight and whip the next day
---
Ingredients:
- Mix all the ingredients with a paddle
- Bake at 150

°C for around 20 minutes. Keep aside
---
Preparation:
- Whip together the sugar, eggs, almond powder, salt and lemon zest
- Make a meringue with sugar and egg whites
- Fold the meringue into the mixture, then add the melted butter at 50°C
---
Preparation:
- Infuse the lemongrass and water for 30 minutes
- Strain then boil the infused water with sugar and agar-agar powder for a few seconds
- Pour in a mold as flat as possible. After it has cooled down, cut into small cubes for further use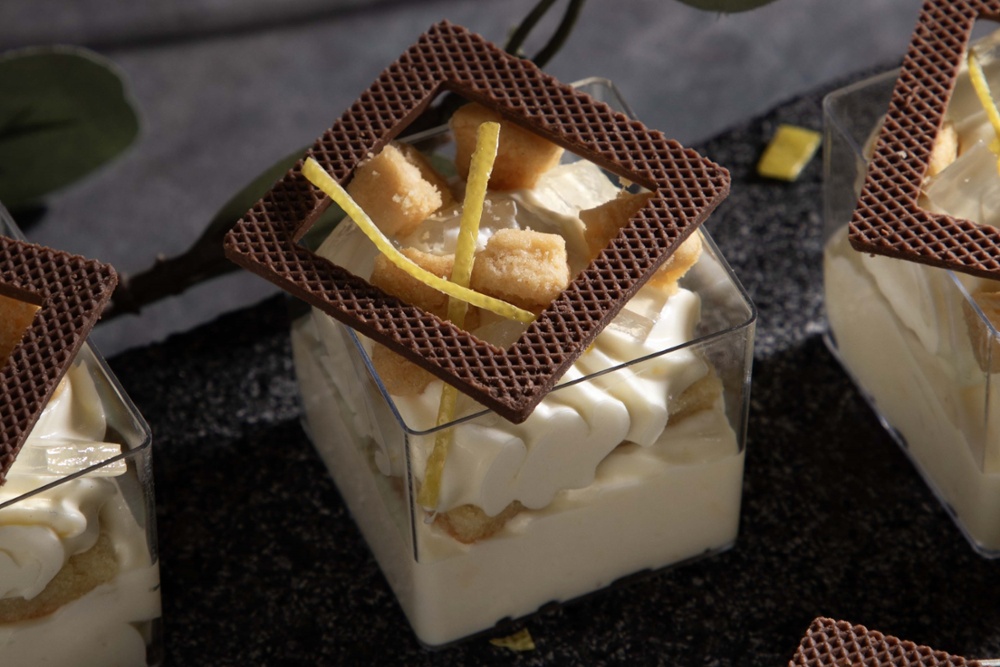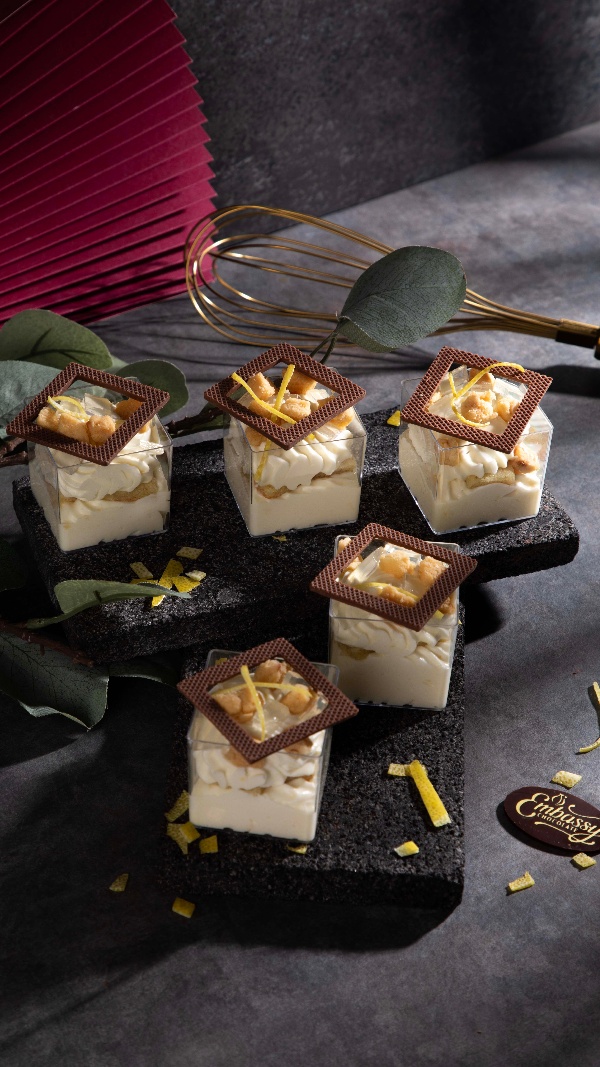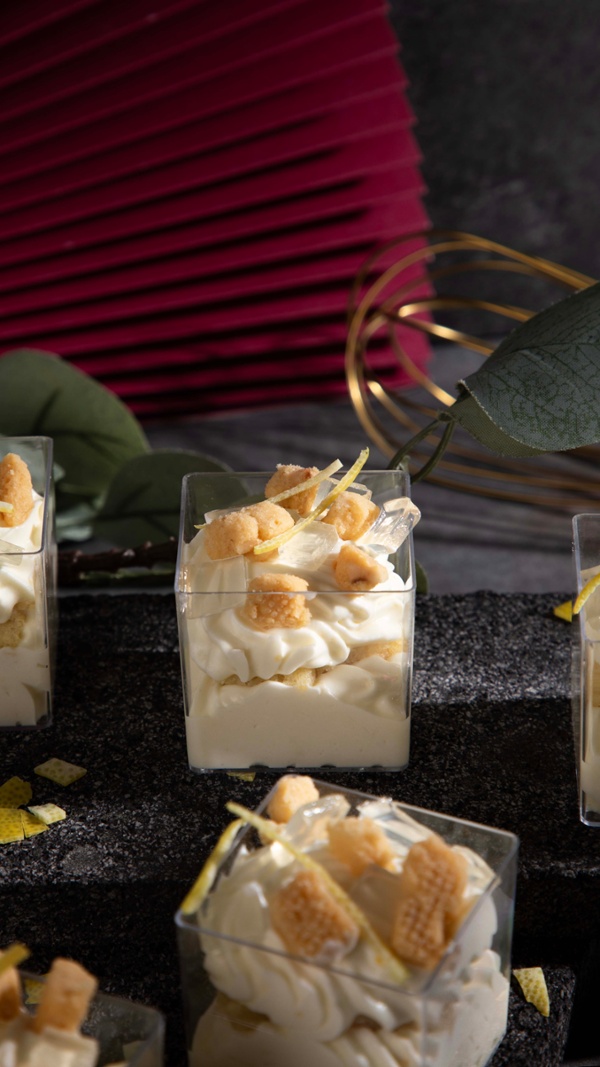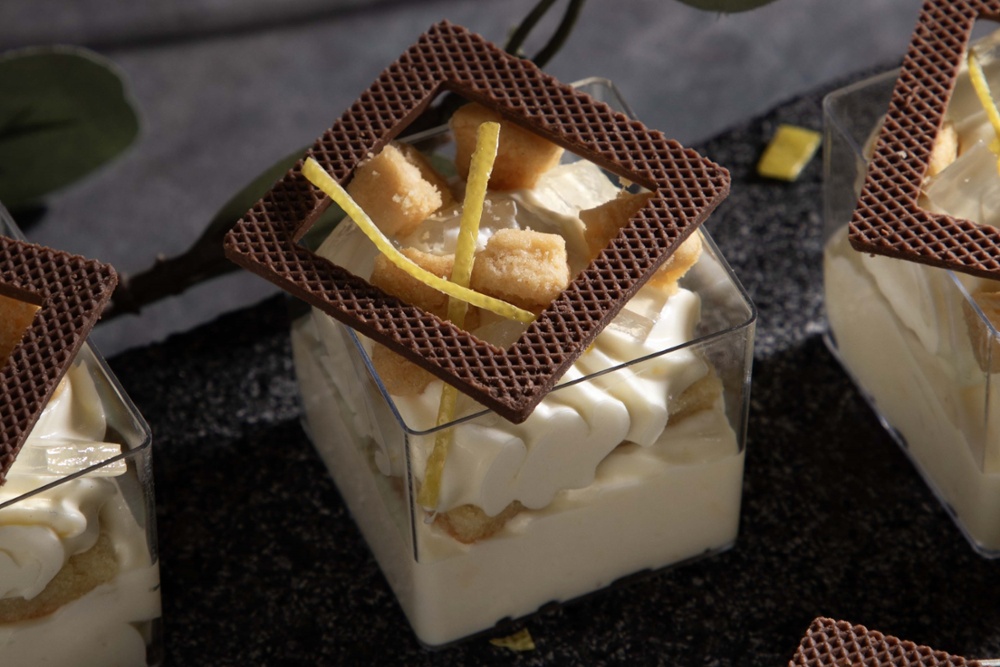 Want to Know More About Our Products?
Click the button below to visit our product page