EMBASSY RECIPES
Triple Textured Chocolate Verrine
The ultimate chocolate dessert in a glass that features triple layers of heaven. Very easy to make and great for parties or as a dessert.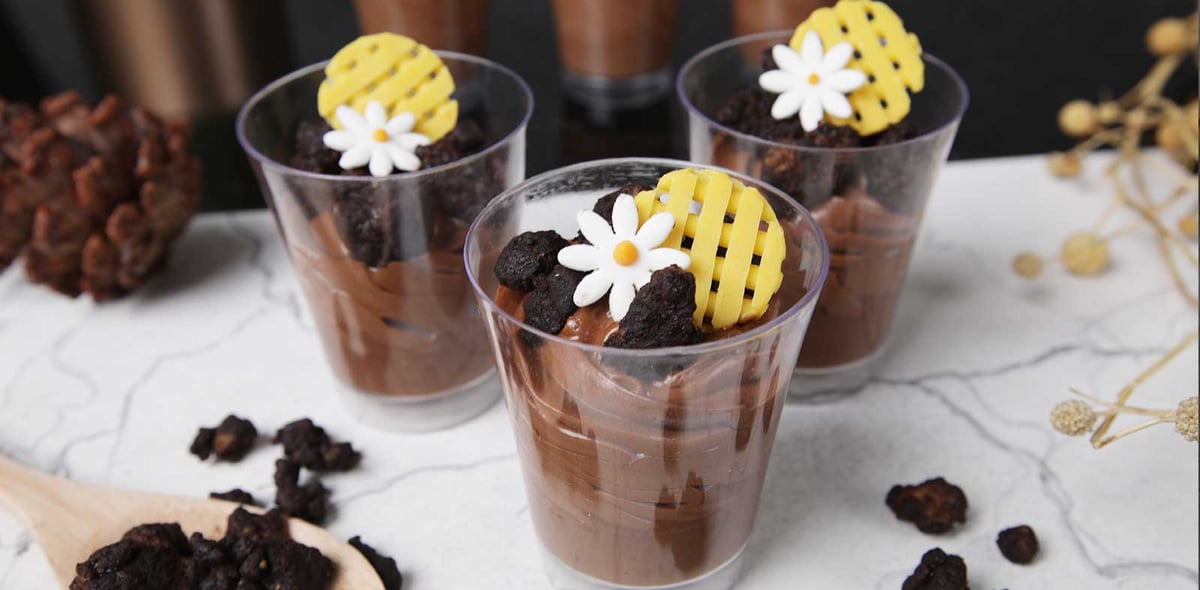 1. Chocolate Cream
Ingredients:
Preparation:
- Bring milk and whipping cream to a boil
- Beat the egg yolk and sugar
- Pour milk and cream into the egg yolk, cook until it reaches 82°C
- Pour into melted chocolate, mix well
- Blend with a hand blender until smooth
---
2. Chocolate Chantilly
Ingredients:
Preparation:
- Heat up the 170 gram cream and glucose. Pour into chocolate and mix well
- Add bloomed gelatin
- Lastly, add and mix with 250 gram whipping cream
- Cover the mixture with cling film. Note that the cling film needs to touch the surface of the mixture, preventing it from drying out. Rest overnight in the chiller before whipping it
- Whip the mixture before using it to decorate

---
3. Chocolate streusel
Ingredients:
Preparations:
- Whip butter and brown sugar until well combined
- Add salt, flour and almond flour and mix until it has a sandy texture
- Bake until golden brown at 160 C for 8-10 minutes. Check every 3 minutes to prevent it from burning

---
4. AssemblY
Preparations:
- Prepare the glass to assemble the verrine
- Place the streusel on the bottom of the glass
- Add in the chocolate cream
- Lastly, decorate with chocolate chantilly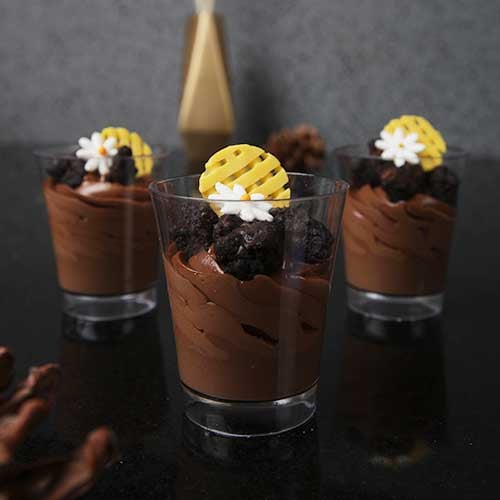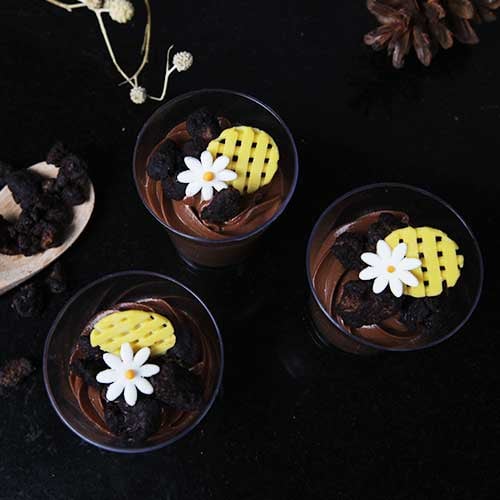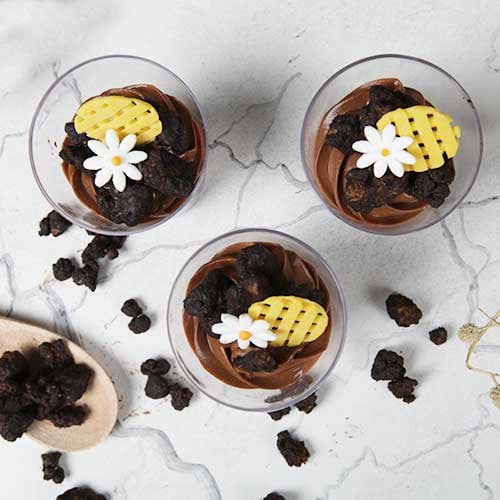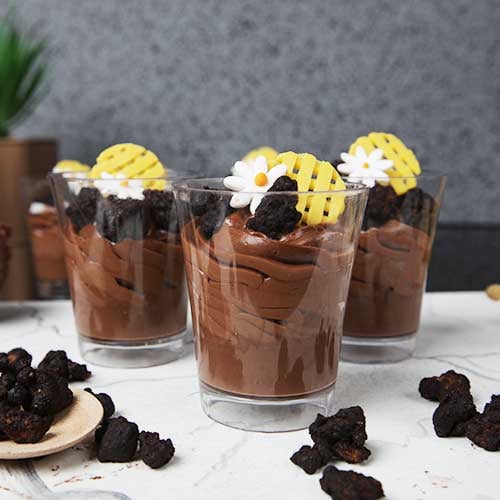 Want to Know More About Our Products?
Click the button below to visit our product page