- Embassy Recipes -
Strawberry Pistachio Crown
With its milky chocolate taste, nutty cream, and brightness from the berries, this is a delightful canape that pleases the tastebuds as much as it catches the eye.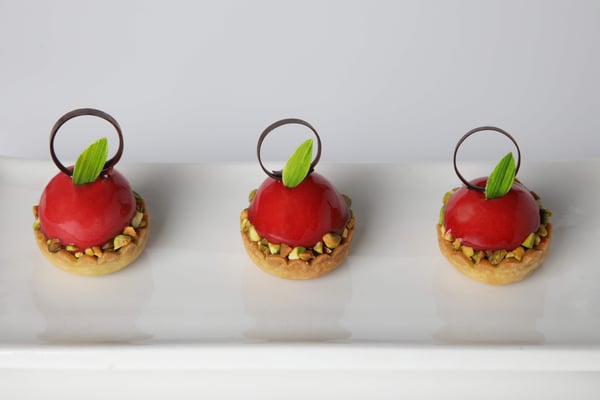 Ingredients:
Preparation:
- In a mixing bowl, cream the butter with icing sugar and salt using a beater
- Add in the eggs slowly, don't forget to scrape the bowl for an even mixture
- Add in the flour and almond powder, mix well
- Cover the dough with plastic wrap and chill in the freezer for 30 minutes
- Roll the sugar dough as thin as possible (2-3 mm) in between two parchment paper
- Cut the dough to the shape of the tart ring, and chill again for 10 minutes
- Brush the tart ring with butter
- Place the dough on a tray lined with Silpat. Shape the sides of the dough following the tart ring
- Gently poke the dough all the way through with a fork
- Bake the dough at 160 °C for 10-15 minutes or until golden brown on the edges

---
2. almond pistachio cream
Ingredients:
Preparation:
- Mix the unsalted butter and sugar together
- Add in eggs little by little, continuing to mix
- Add the almond powder, chopped pistachio, and pistachio paste into the mixture, then beat until well incorporated
- Put the cream on top of the half baked tart shell and bake at 160°C for 10 minutes


---
Preparation:
- In a pan, bring cream, glucose and all the puree just below boiling. Then, pour onto the chocolate and mix until emulsified
- Melt the bloomed gelatin using the residual heat in the pan, then add into the mixture and mix well
- Add whipped cream bit by bit, folding gently
- Put the mousse in a silicone mold and let it sit in the freezer overnight


---
Preparation:
- Heat the sugar, raspberry puree, pectin and glucose until just below boiling
- Add in the white chocolate coins and gelatin
- Blend with neutral gel, condensed milk and red food coloring using a hand blender, then mix until emulsified
---
4. assembly
Preparation:
- Unmold the mousse from the silicon mold
- Glaze the mousse with the glazing, then directly put it on the tart
- Lastly, décor with chocolate decoration as desired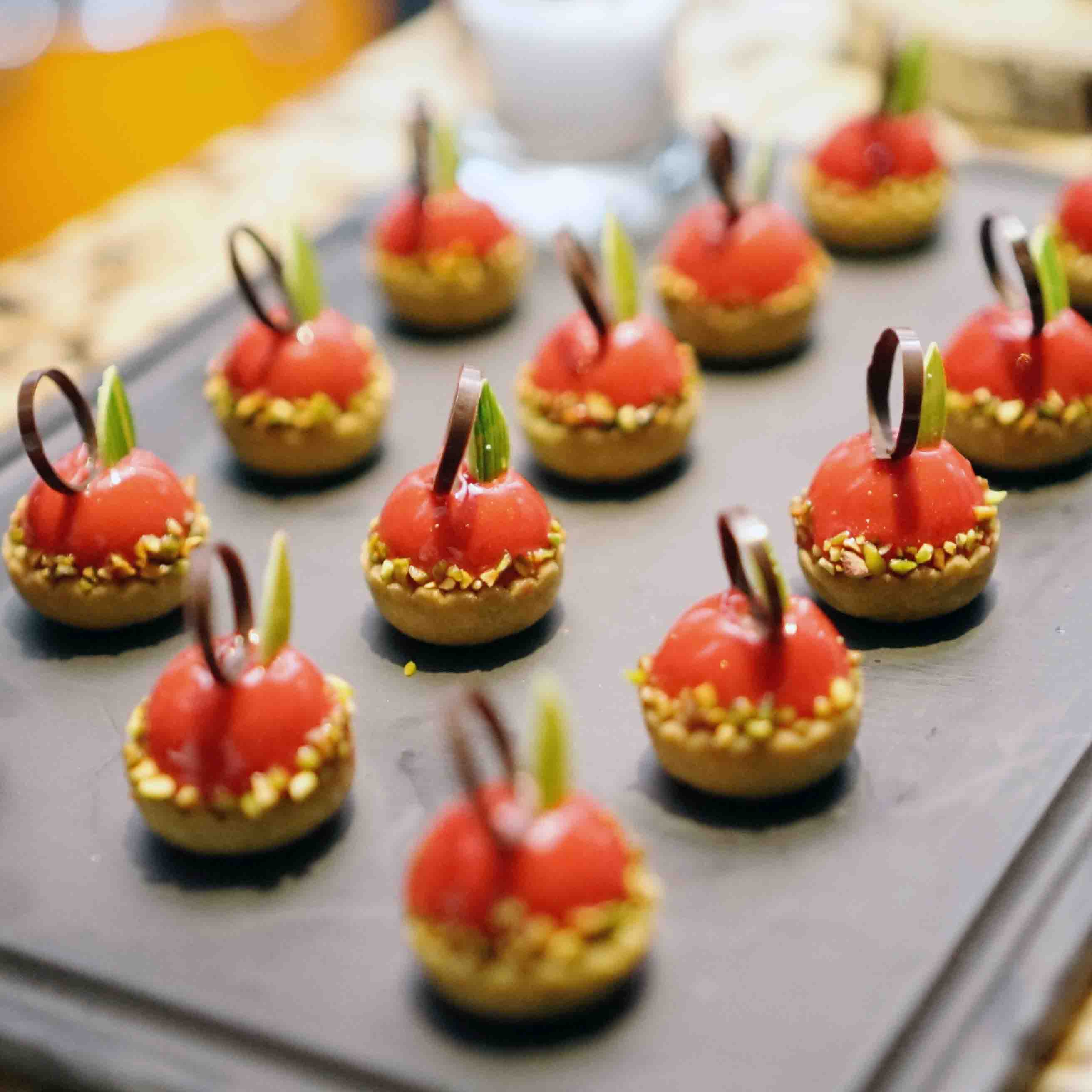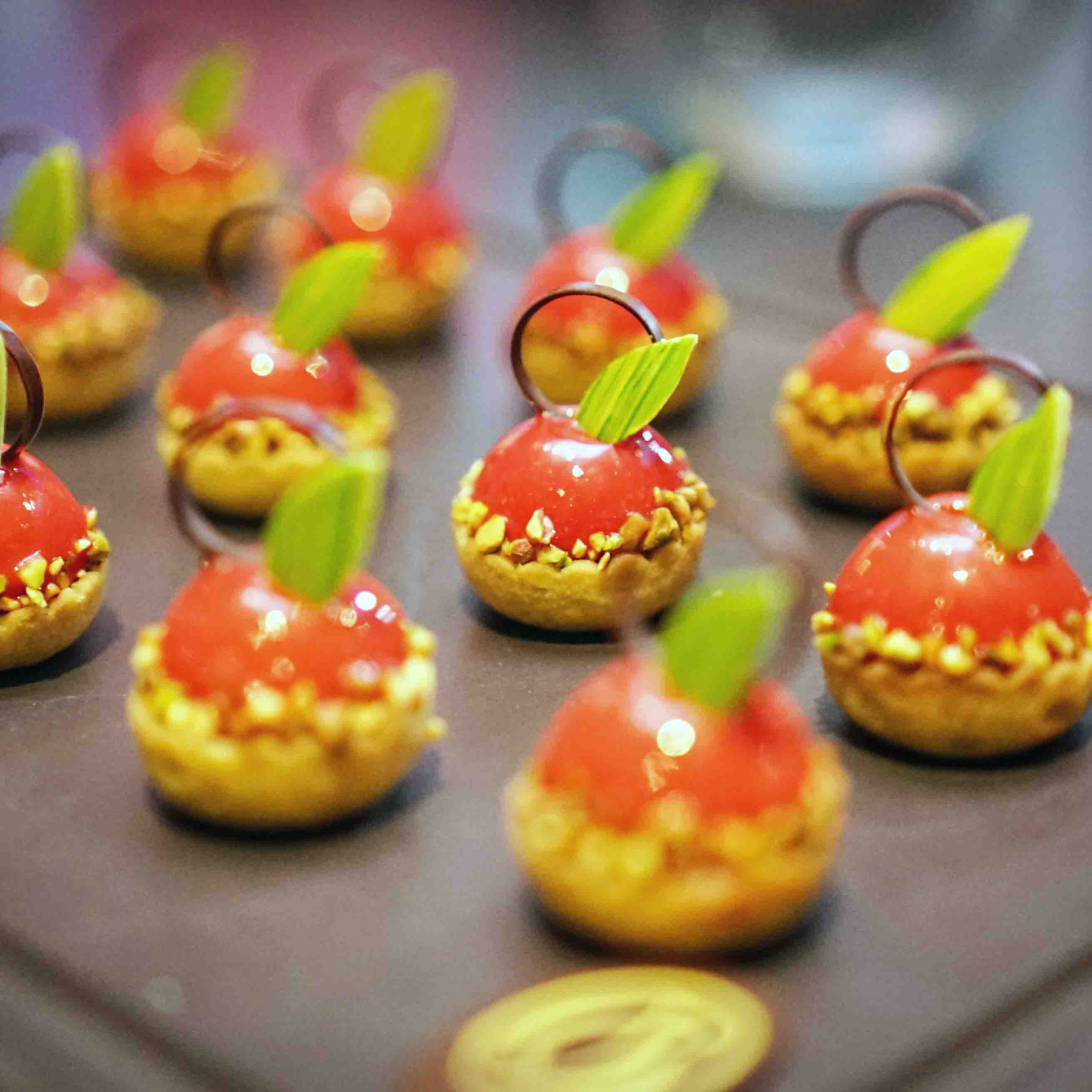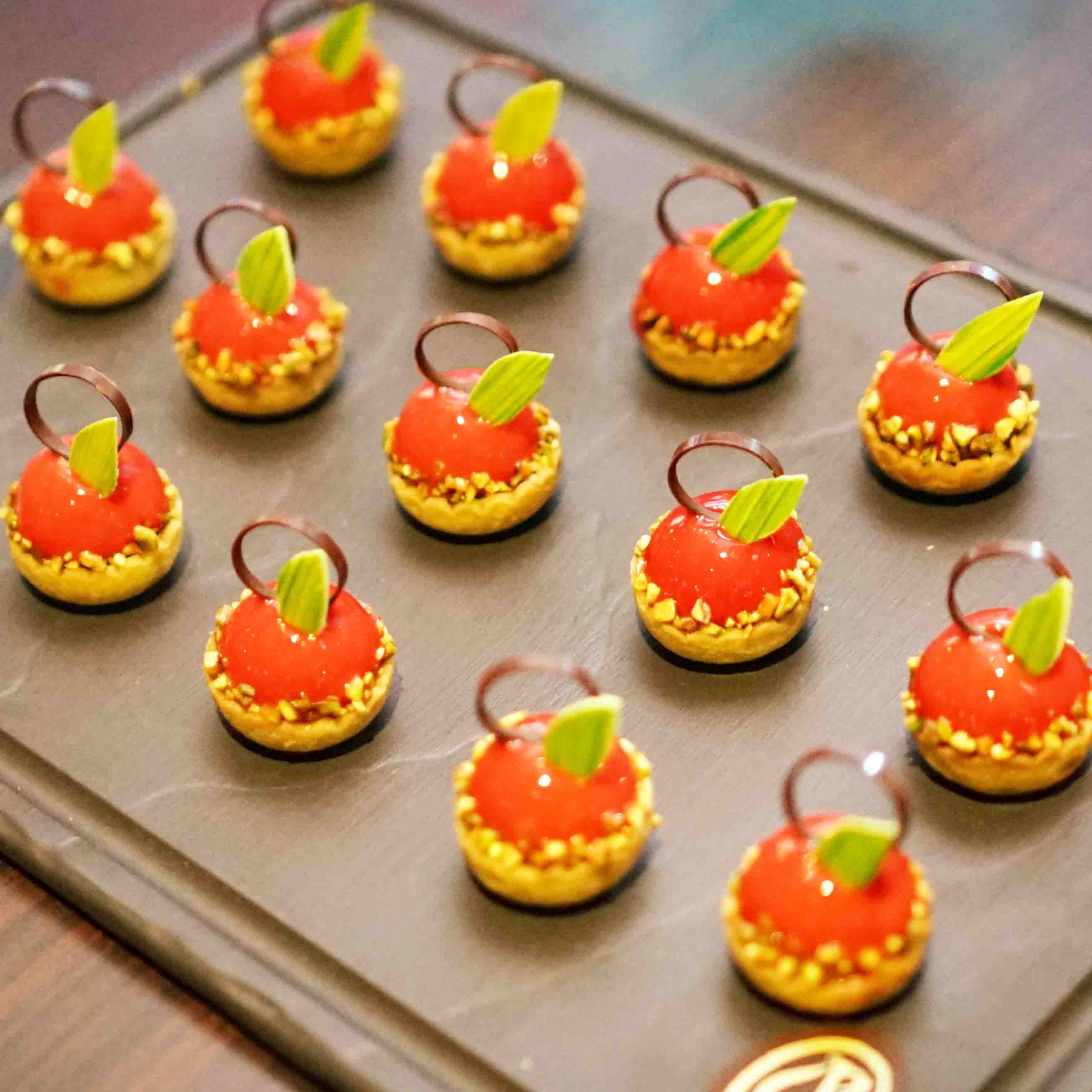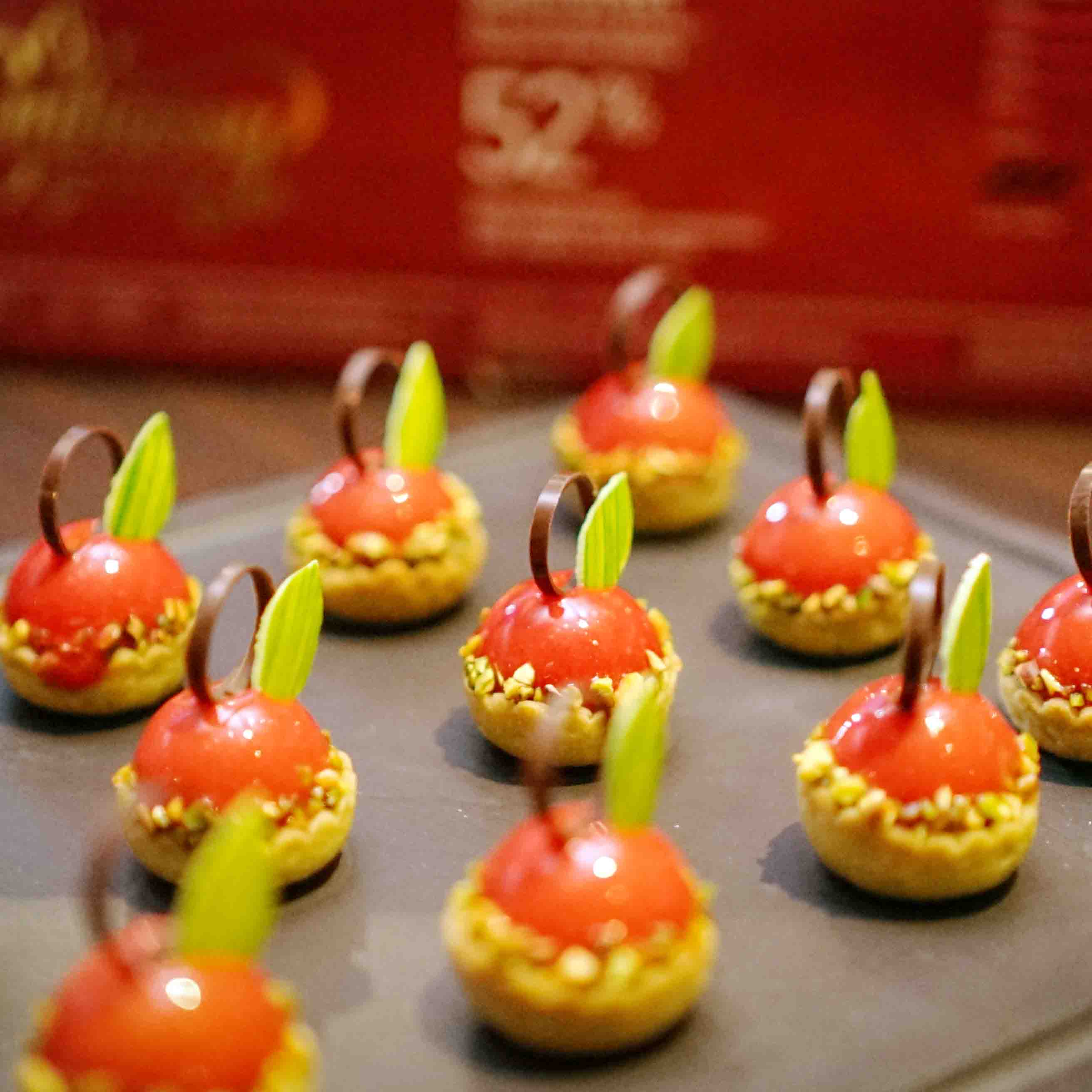 Want to Know More About Our Products?
Click the button below to visit our product page