EMBASSY RECIPES
Ramadhan Kareem Date Cake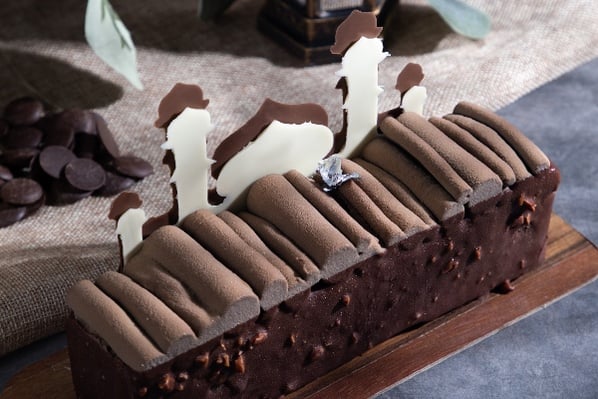 1. Chocolate-Brown Butter Travel Cake

Ingredients:
- Make a brown butter by cooking the butter for 6-7 minutes and transfer into a cold bowl
- Blend the almond powder, icing sugar and flour in a food processor until fine. Transfer into a bowl
- Add the egg whites and mix well, then add in the brown butter and mix well
- Add the mixture into the melted chocolate and mix well
- Whip up the egg whites and brown sugar into a meringue using a mixer, adding the brown sugar in 3 parts
- Fold the meringue into the chocolate mixture
- Add chopped cashews and dates, mix well
- Into a mould covered with butter and flour, pipe 150 grams of the dough, add the dates, then pipe another 150 grams
- Bake at 150°C for 32 minutes
---
Ingredients:
- Bring the cream to just below boiling, then pour over the chocolate. Let it cool down
- When it has cooled down, add in the glucose and butter. Emulsify with a hand blender
---
3. dark chocolate dip coating
Ingredients:
Preparation:
- Mix all the ingredients together


---
4. assembly
Preparation:
- Bake the Chocolate-Brown Butter Travel Cake at 160°C for 15-20 minutes
- Unmould the cake onto a sheet of baking paper and let it cool down for 1 hour
- Turn it upside down, then pipe the High Cocoa Ganache. Keep in the fridge until set
- Fully cover the cake with Dark Chocolate Dip Coating
- Add chocolate decorations as desired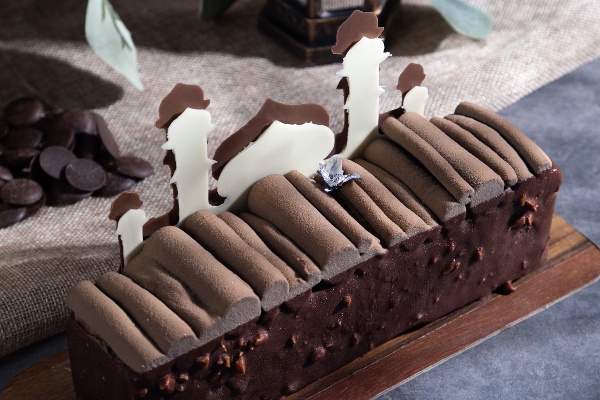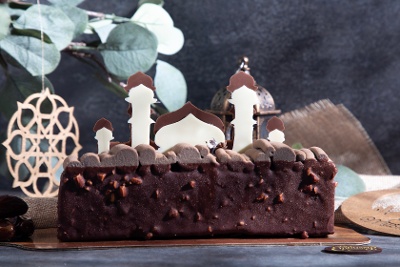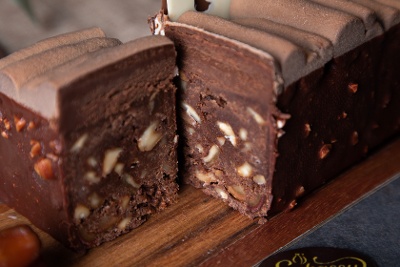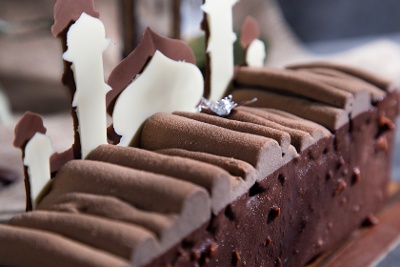 Want to Know More About Our Products?
Click the button below to visit our product page