EMBASSY RECIPES
Intense Cocoa Ganache Truffle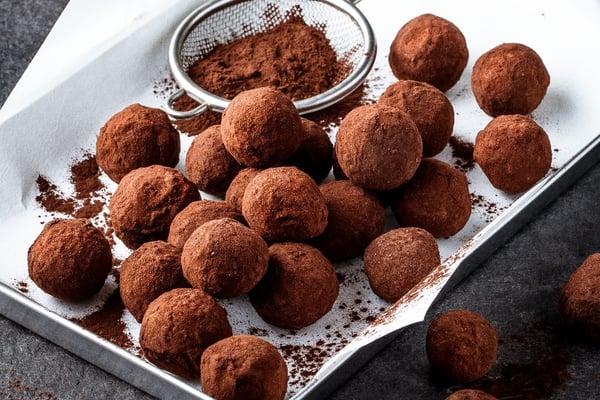 1. SOFT GANACHE
Ingredients:
- Heat the cream to just below boiling.
- Pour onto the chocolate and stir until the chocolate is melted.
- Add glucose and butter, and mix until emulsified.
- Wait until it cools down (at least 28°C) before filling it in the truffle shell.
---
Ingredients:
- Pipe the ganache into truffle shells. If you don't have ready-to-use truffle shells, you can make your own truffle shells. Fill a truffle shell mold with Oceanic 65%.
- Place in the fridge for 15 minutes.
- Close the truffle shell with melted Oceanic 65% on top, and let it set.
- Coat the truffle with a little bit of melted Oceanic 65%, then roll into cocoa powder to cover completely. Leave to solidify at room temperature before storing in the fridge.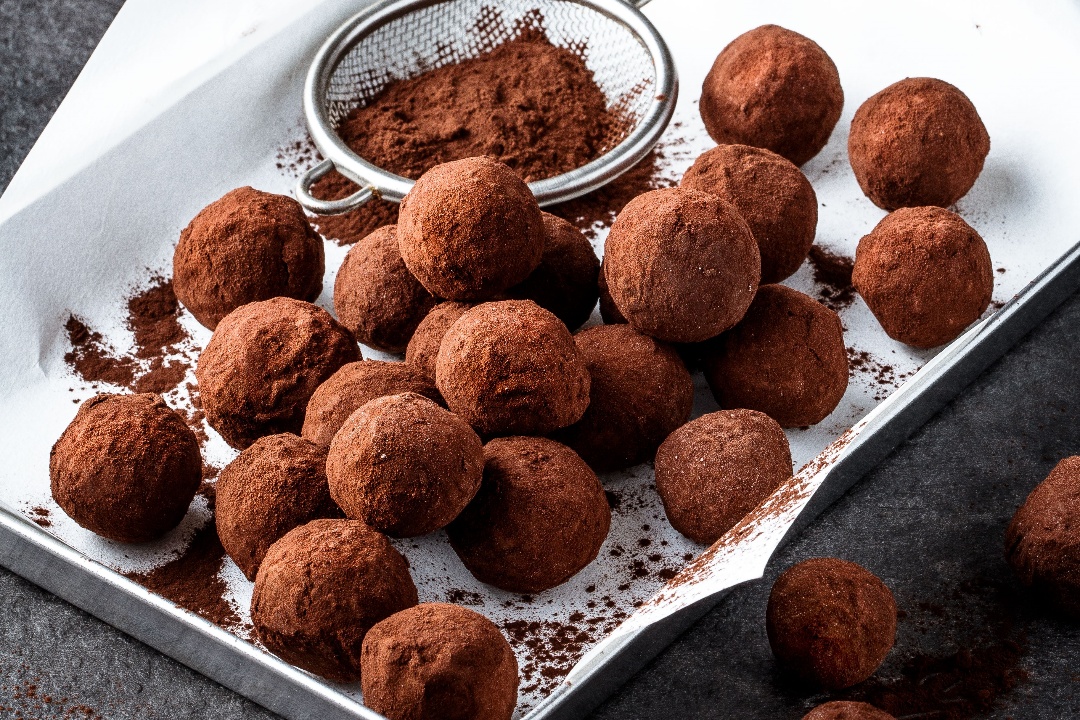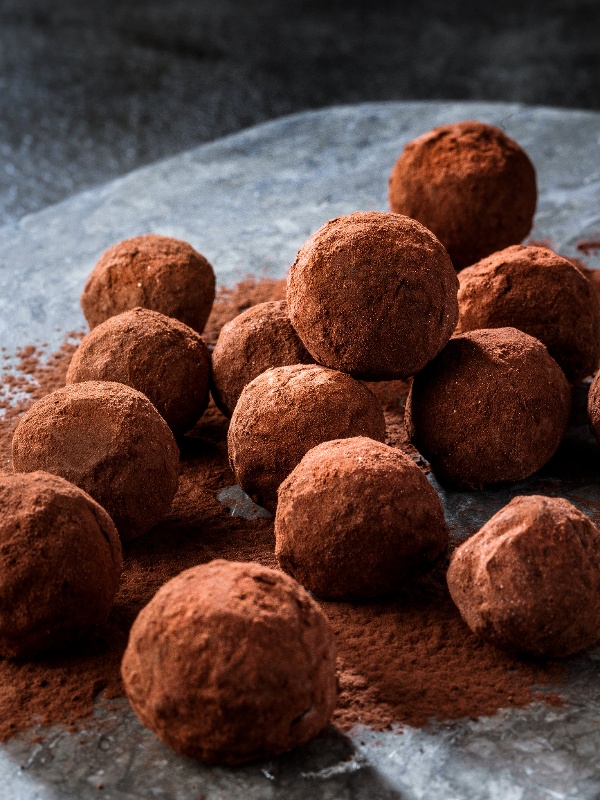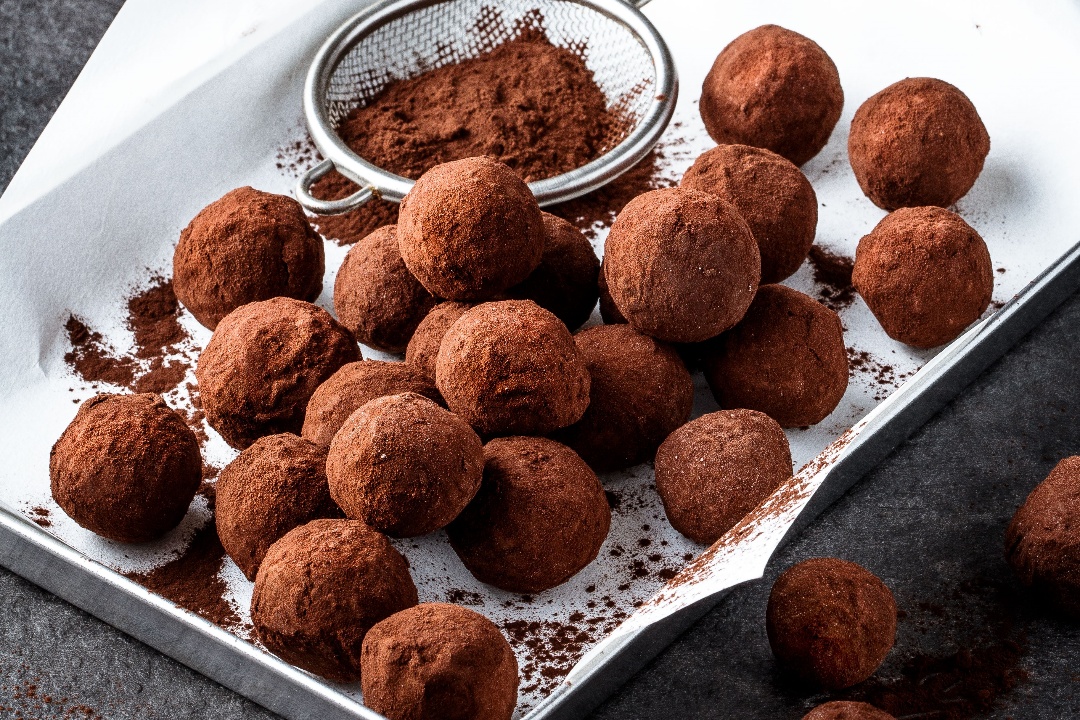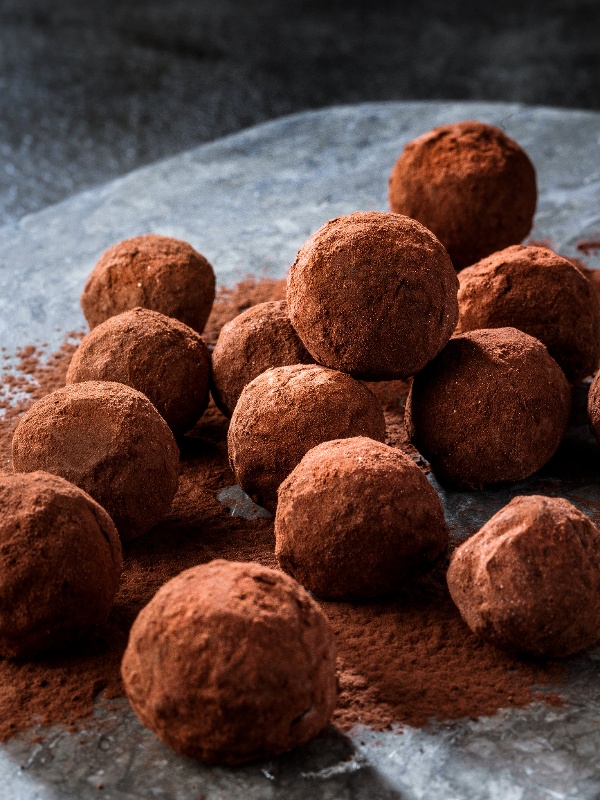 Want to Know More About Our Products?
Click the button below to visit our product page