Embassy Recipes
Gianduja Paris Brest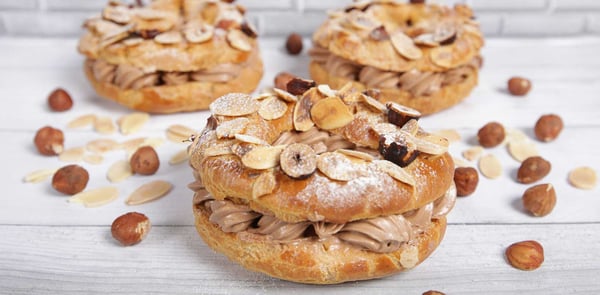 1. choux paste
Ingredients:
Method:
- Boil water, butter and milk together
- Add flour and mix until the dough is dry
- Move the dough into the mixing bowl and beat it until warm
- Add the eggs one by one while mixing until well combined
- Pipe the dough on a tray and sprinkle with hazelnuts and almond slices. Bake at 180°C for 15-20 minutes

---
2. milk pastry chocolate cream
Ingredients:
Method:
- Mix egg yolk, a bit of milk, vanilla, and all dry ingredients in a bowl
- Heat the rest of the milk until it simmers. Pour over the egg mixture and keep stirring to prevent scrambling
- Pour the mixture back into the saucepan. Turn on the stove, add the bloomed gelatin, and continue to stir until it thickens and comes to a boil
- Lastly, pour the hot mixture over the white chocolate and blend with a hand blender until smooth

---
3. mousseline
Ingredients:
Method:
- At room temperature, mix the pastry cream with hazelnut paste
- Whip the butter until soft and light, then mix pastry cream mixture until well combined

---
4. assembly
Ingredients:
Method:
- Cut the choux horizontally into two
- Pipe the mousseline cream on the bottom half of the choux, and cover with the other choux half
- Sift icing sugar on top of the choux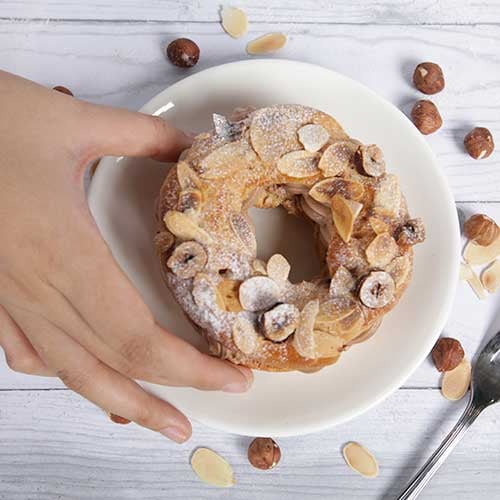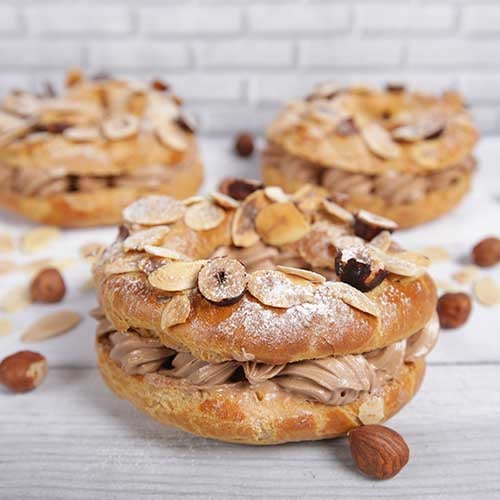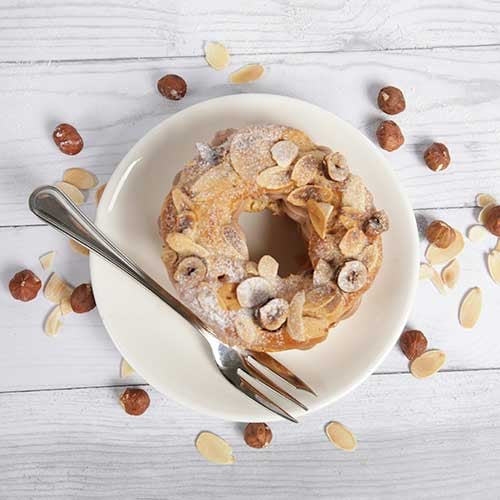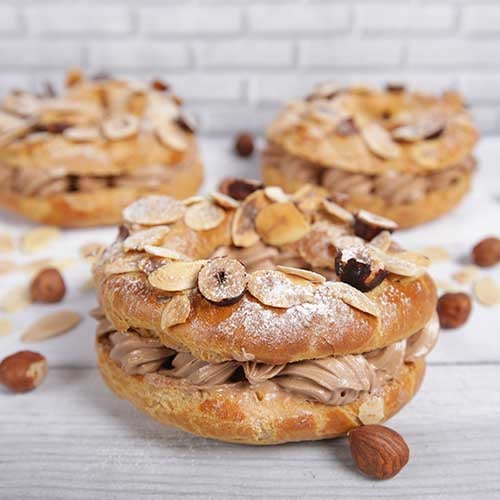 Want to Know More About Our Products?
Click the button below to visit our product page