EMBASSY RECIPES
White Chocolate and Coconut Mousse "Doger Style" Cake
Enveloped in a light and creamy coconut and Zen 33% mousse, our Doger Style Cake is an truly an elevated version of es doger, the traditional Indonesian dessert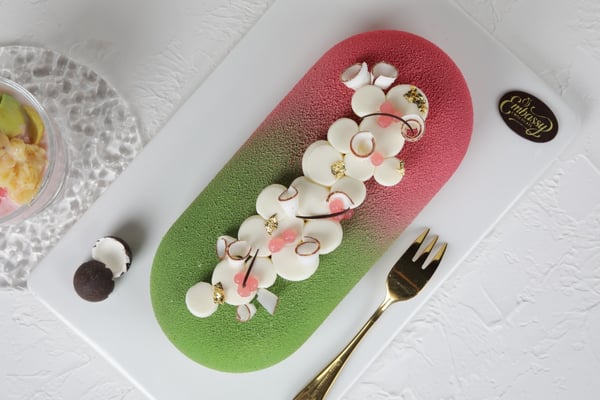 Ingredients:
Preparation:
- Whip the butter with icing sugar carefully until well incorporated
- Gradually add a mixture of flour and salt, mix well
- Roll out the dough until 2-3 mm thickness
- Cut the dough using the desired cookie cutter
- Bake at 160°C for 14-16 minutes or until golden brown. To get cookies with a flat surface, cover the dough with baking sheet or Silpat when baking
---
Ingredients:
Preparation:
- Mix egg yolk with sugar and glucose in a bowl. Bain-marie the mixture until warm (about 35°C) and whisk until fluffy
- In a separate bowl, make a meringue by whisking egg whites and add sugar gradually until it forms a soft peak
- Gently fold the meringue into the egg yolk mixture
- Sieve the dry ingredients and add into the mixture in 3 parts
- Melt the butter and combine it with milk and coconut milk. Then, fold it into the mixture gently
---
Preparation:
- Blend the fermented cassava and coconut milk using a blender until soft
- Mix coconut milk, sugar and agar-agar powder, then combine both mixtures together in a pan. Heat until warm
- Temper the egg yolks in a bowl by adding a little bit of the mixture and combine. Put the eggs into the pan and cook until it boils, then set aside
- Let the curd mixture cool off, then add soft butter and mix using a hand blender
- Put the mixture into a rectangular frame and freeze it



---
Preparation:
- Heat the black glutinous rice in water until soft and cooked
- Add sugar and salt for seasoning
- Put it into the frame and freeze it
---
Preparation:
- Heat the coconut milk until 45°C, then pour into tempered white chocolate and mix well
- Mix the coconut powder and hot water then pour into the ganache
- Melt the bloomed gelatin, add into the ganache and mix well
- Gently fold the whipped cream into the ganache gradually until all is mixed well
---
---
7. assembly
Ingredients:
Preparation:
- Add some coconut and white chocolate mousse into the mold
- Put black glutinous rice then directly add cassava curd. Fill the sides with coconut white mousse
- Sprinkle tapioca pearls and fill the gaps with the mousse
- Add the coconut sponge
- Let it set in the freezer overnight. Demold the cake from the mold
- Decorate with cocoa butter spray as desired
- Put the cake on top of sugar dough
- Decorate with coconut chantilly, tapioca pearls and coconut shaving (optional)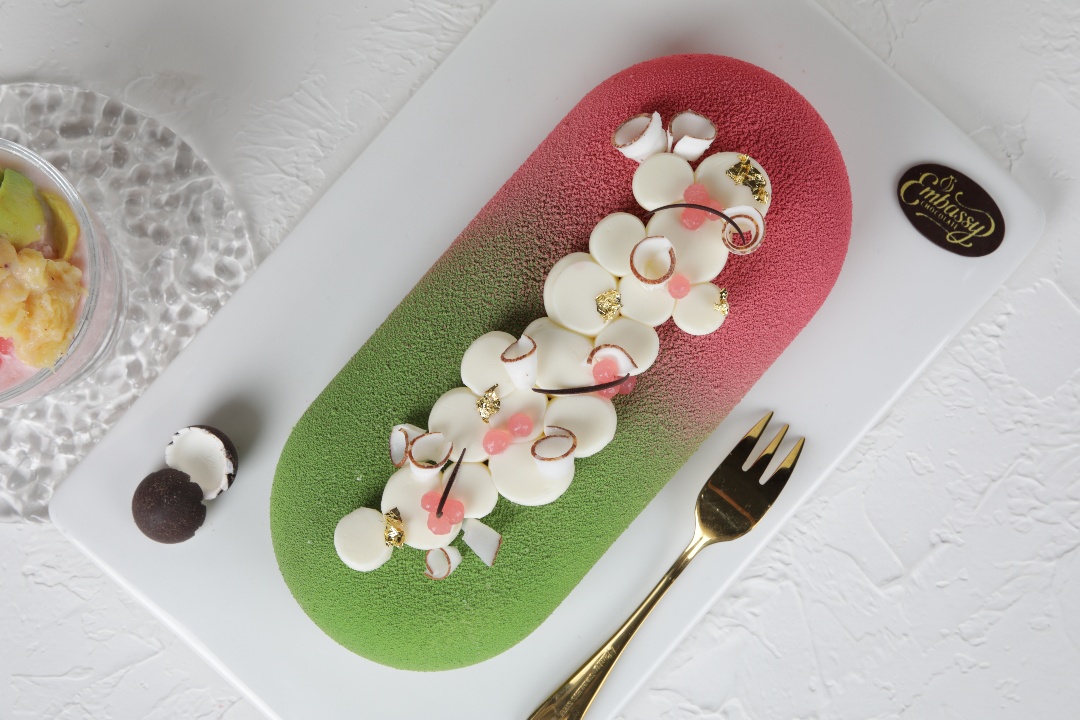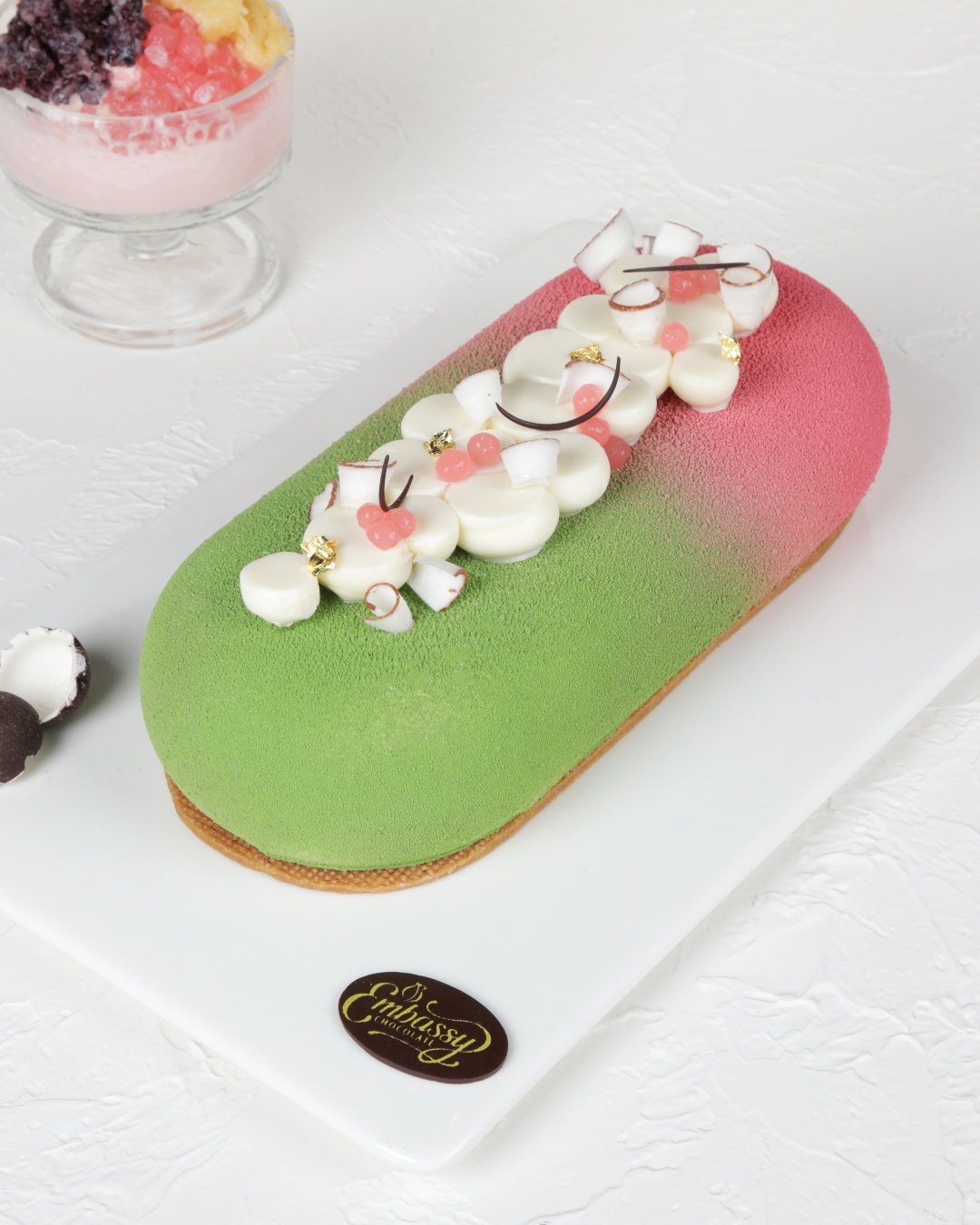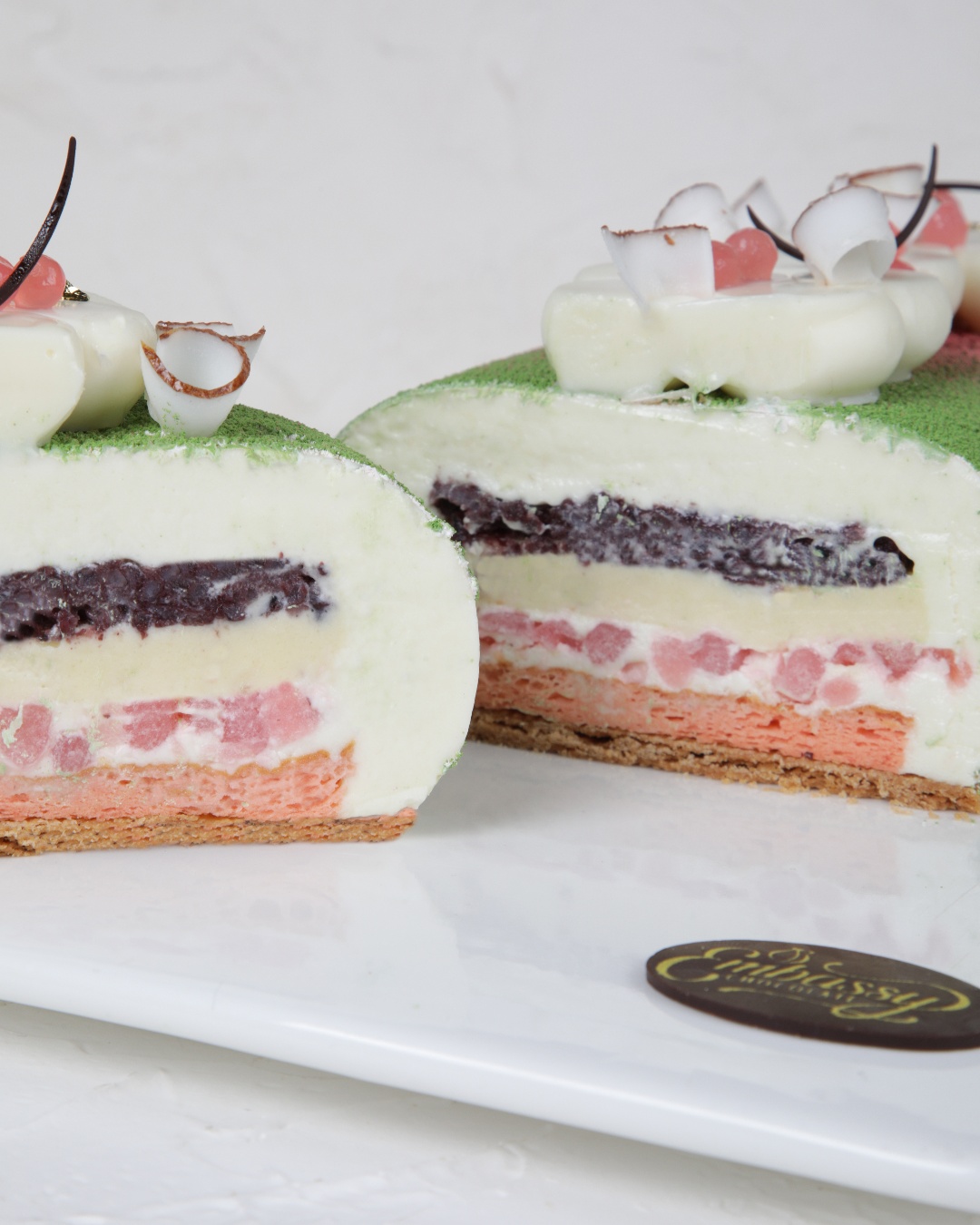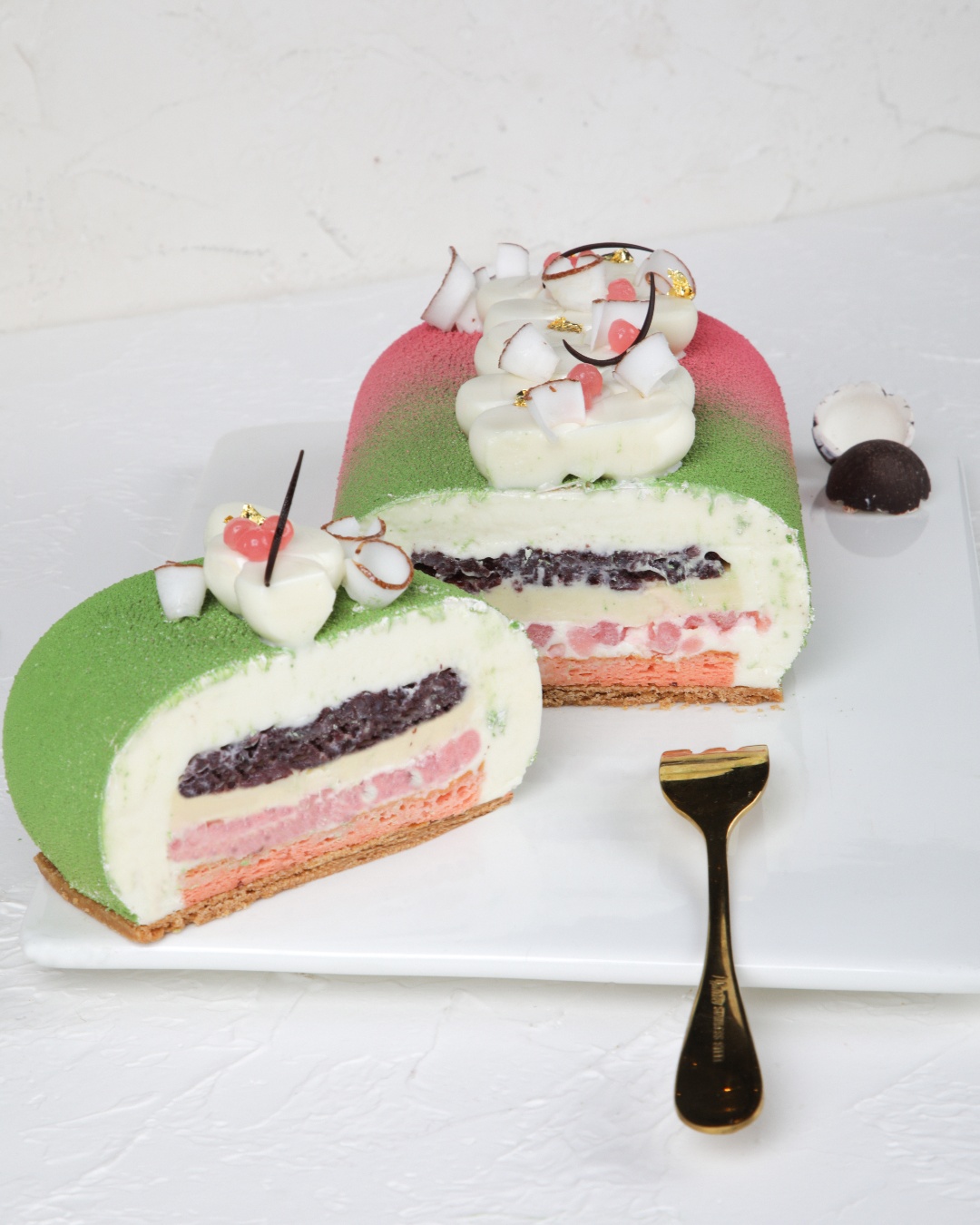 Want to Know More About Our Products?
Click the button below to visit our product page