- Embassy Recipes -
Coffee Macchiato
Coffee macchiato is a whole new level of enjoying the Italian signature. Served cold, it combines both strong coffee taste and the complexity of couverture.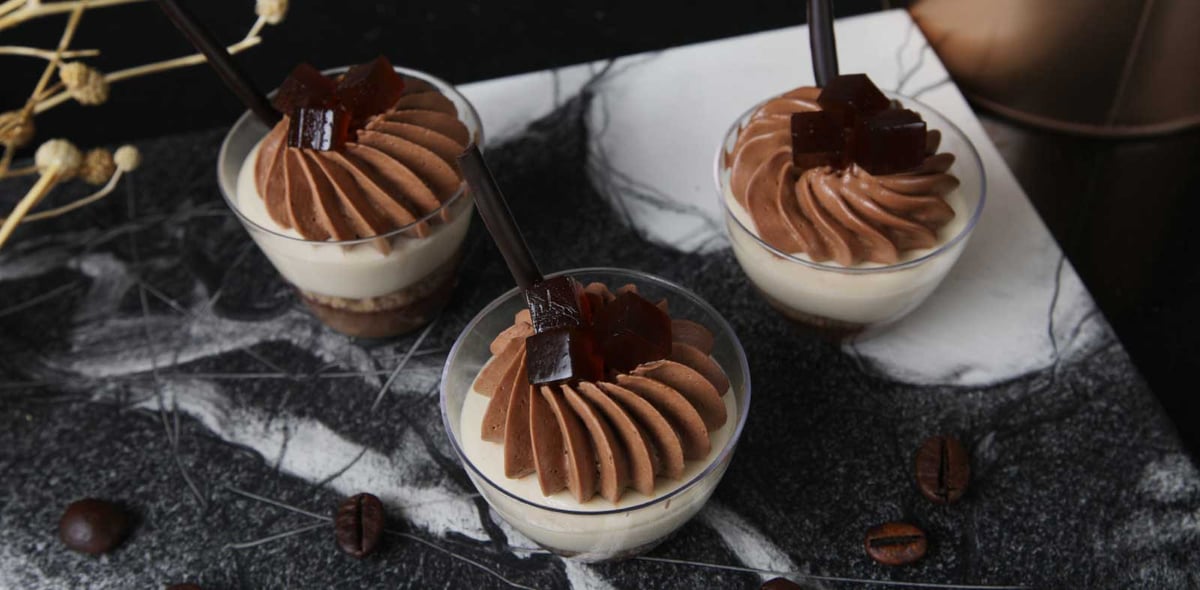 1. CHOCOLATE Coffee CremEaux
Ingredients:
Preparation:
- Bring milk and cream to a boil and add instant coffee, mix well
- Beat egg yolks and sugar together
- Pour milk and cream into the egg mixture
- Heat the mixture to 80 °C
- Pour onto the dark chocolate and mix well
---
2. WHITE CHOCOLATE COFFEE MOUSSE
Ingredients:
Preparation:
- Heat the milk and infuse the coffee beans for 20 minutes
- Pour the infusion onto melted white chocolate
- Add bloomed gelatin
- Add in whipping cream and mix gently


---
3. coffee jelly
Ingredients:
Preparation:
- Heat water and brew the coffee, then strain it
- Mix sugar, konjac and agar. Add into coffee and bring to a boil
- Pour coffee jelly into a mold

---
4. AssemblY
Preparation:
- Prepare the glass to assemble the coffee macchiato
- Place the chocolate coffee cremeaux on the bottom of the glass and freeze it for a while
- Layer it with the white chocolate coffee mousse, then freeze it again
- Lastly, top with coffee jelly and serve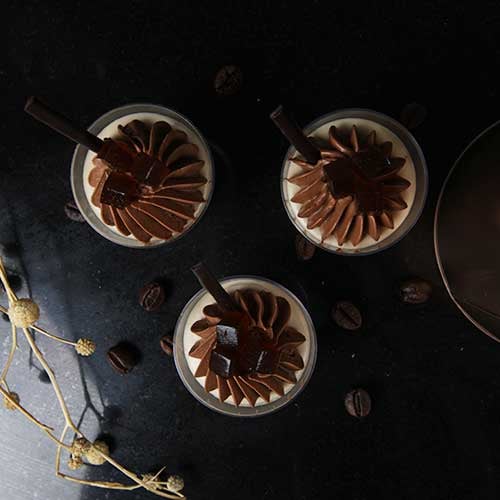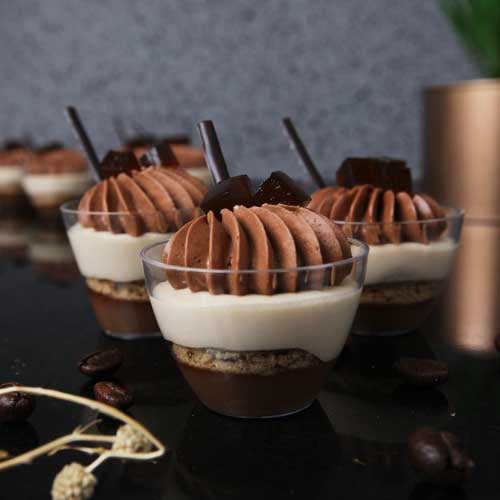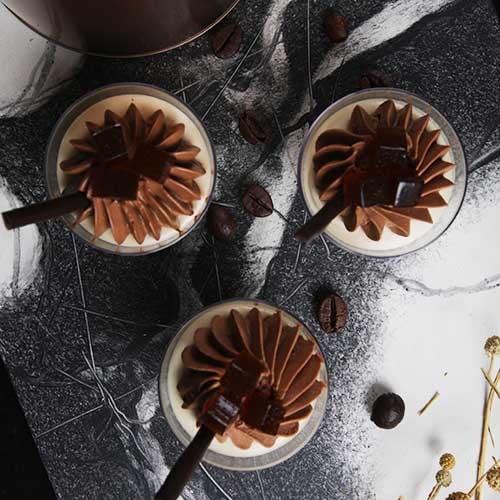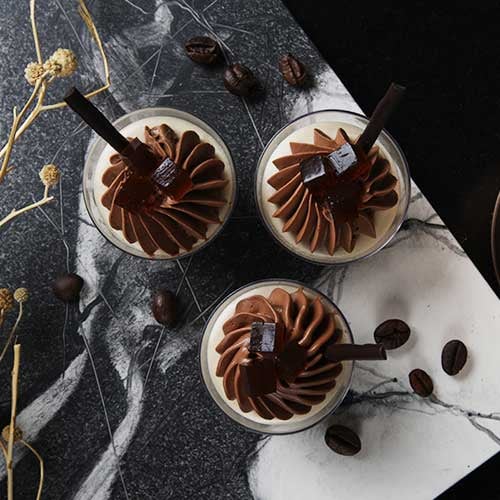 Want to Know More About Our Products?
Click the button below to visit our product page
Go to Product Page