EMBASSY RECIPES
Chocolate Mousse with Coffee Jelly
Inspired by caff
è

macchiato, this verrine is a whole new level of enjoying the Italian signature. Served cold, it combines both strong coffee taste and the complexity of couverture.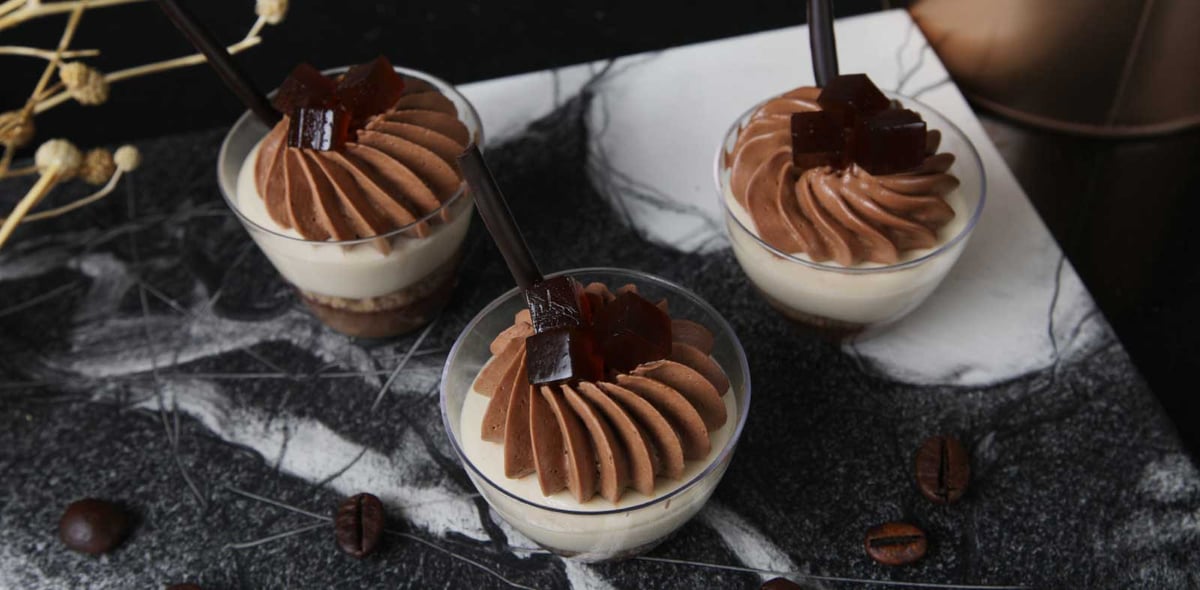 1. CHOCOLATE Coffee CremEaux


Ingredients:
Preparation:
- Bring milk and cream to a boil and add instant coffee, mix well
- Beat egg yolks and sugar together
- Pour milk and cream into the egg mixture
- Heat the mixture to 80 °C
- Pour onto the dark chocolate and mix well
---
2. WHITE CHOCOLATE COFFEE MOUSSE


Ingredients:
Preparation:
- Heat the milk and infuse the coffee beans for 20 minutes
- Pour the infusion onto melted white chocolate
- Add bloomed gelatin
- Add in whipping cream and mix gently
---
3. MILK Chocolate Chantilly


Ingredients:
Preparation:
- Heat up the 170 gram cream and glucose. Pour into chocolate and mix well
- Add bloomed gelatin
- Lastly, add and mix with 250 gram whipped cream
- Cover the mixture with cling film. Note that the cling film needs to touch the surface of the mixture, preventing it from drying out. Rest overnight in the fridge before whipping it
- Whip the mixture before using it to decorate
---
4. coffee jelly


Ingredients:
Preparation:
- Heat water and brew the coffee, then strain it
- Mix sugar, konjac and agar. Add into coffee and bring to a boil
- Pour coffee jelly into a mold

---
5. AssemblY
Preparation:
- Place the chocolate coffee cremeaux on the bottom of the glass and freeze it for a while
- Put the white coffee sponge on top
- Layer it with the white chocolate coffee mousse, then freeze it again
- Pipe the milk chocolate chantilly on top
- Lastly, top with coffee jelly and chocolate decoration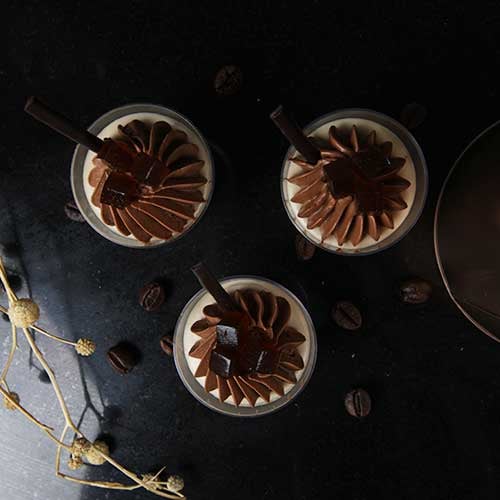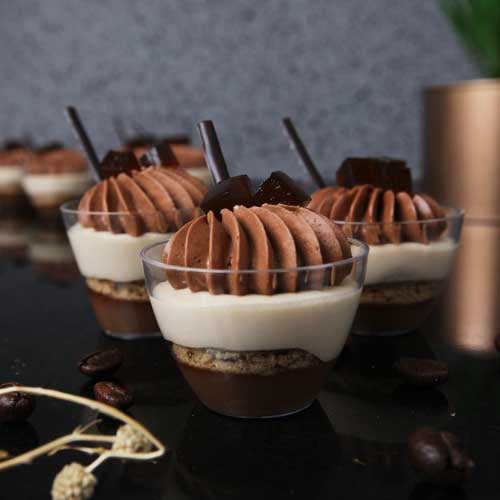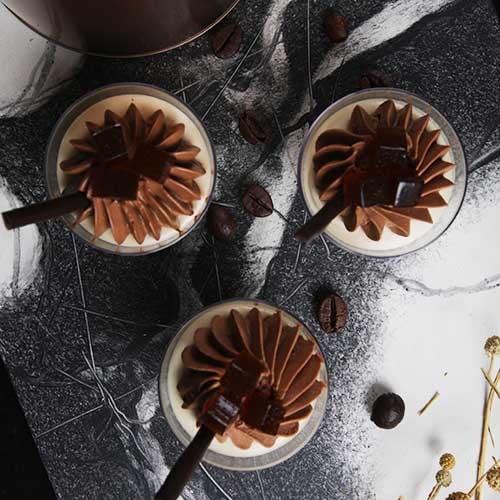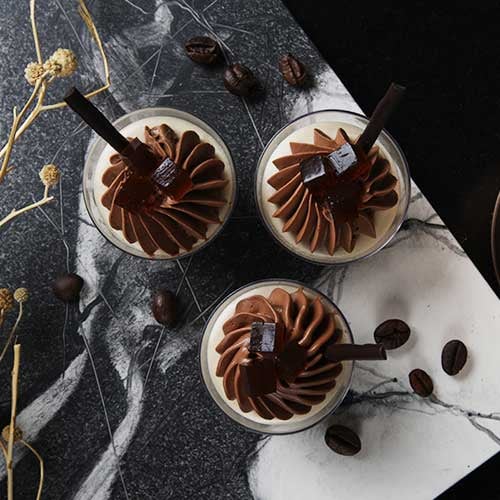 Want to Know More About Our Products?
Click the button below to visit our product page
Go to Product Page