- Embassy Recipes -
Chocolate Tart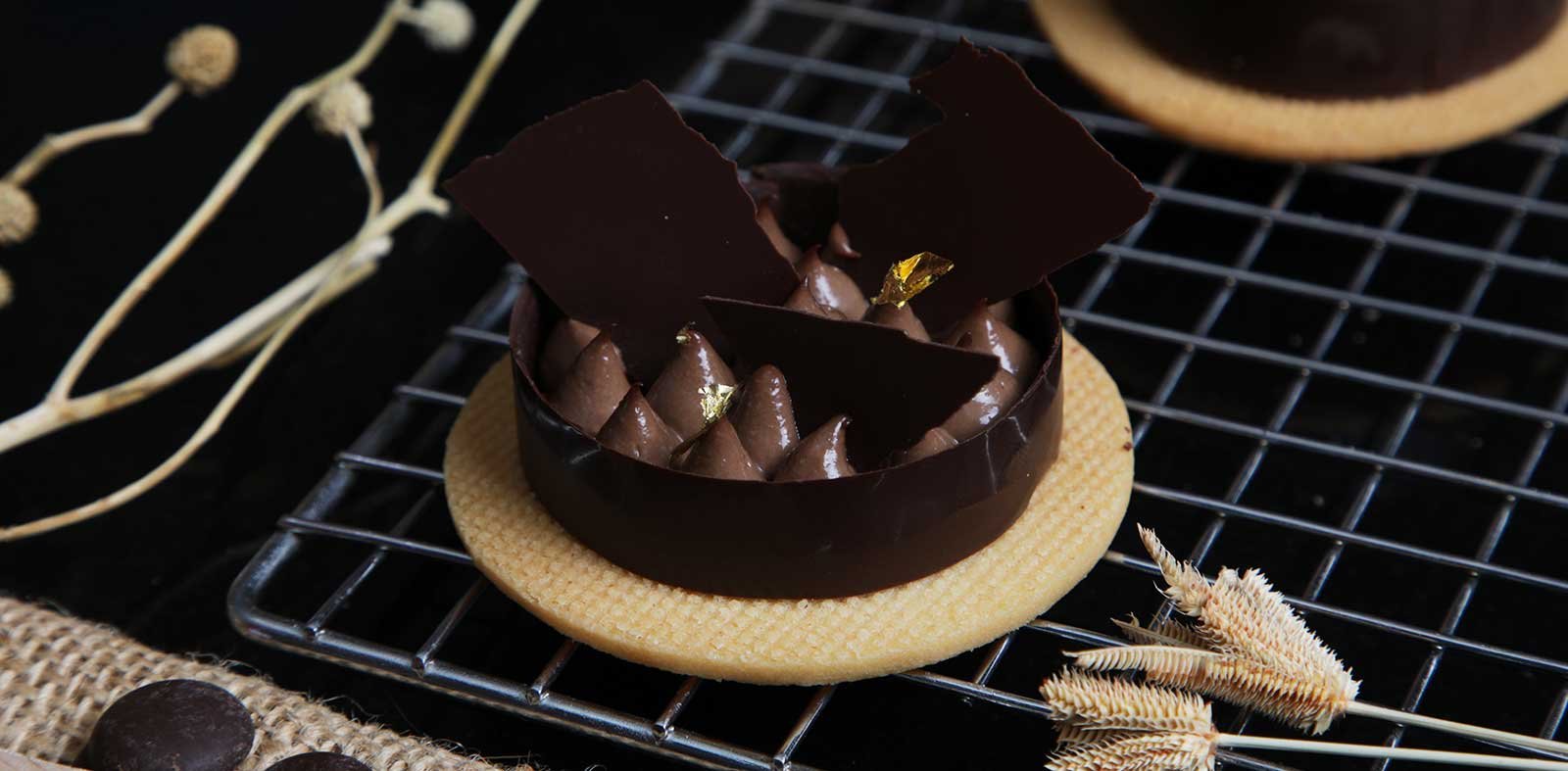 1. sugar dough
Ingredients:
Preparation:

- Mix the butter with icing sugar
- Add salt and egg and mix well. Then gradually add the flour until well combined
- Bake at 160 °C for 15-18 minutes

---
2. Buttercream
Ingredients:

Preparation:
- Boil the cream with milk, egg yolk and sugar
- Pour the mixture over the dark chocolate
- Use a hand blender to get a perfect emulsion. Let it sit overnight before piping in the desired shape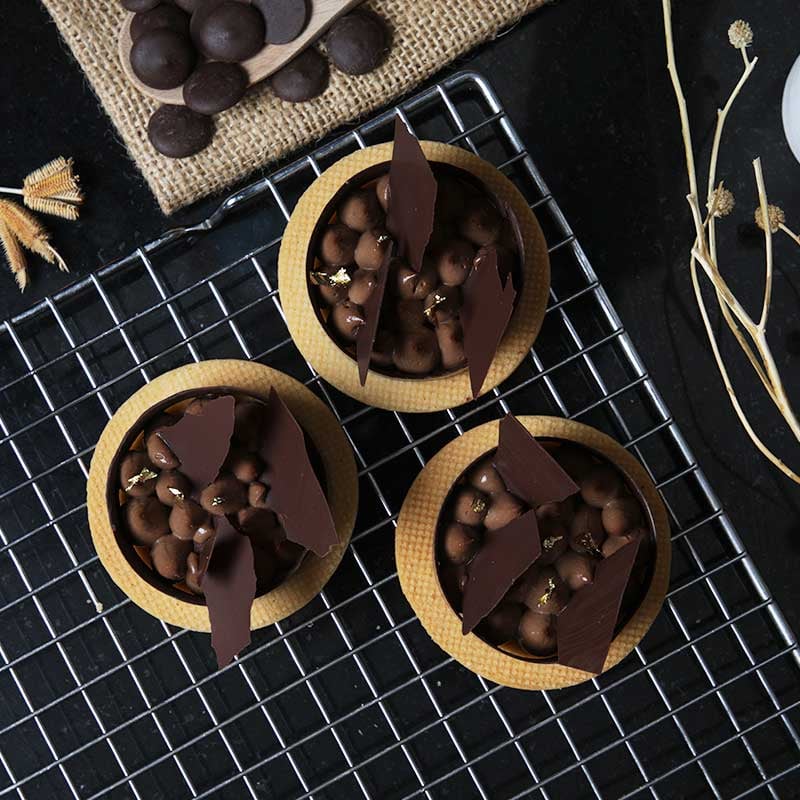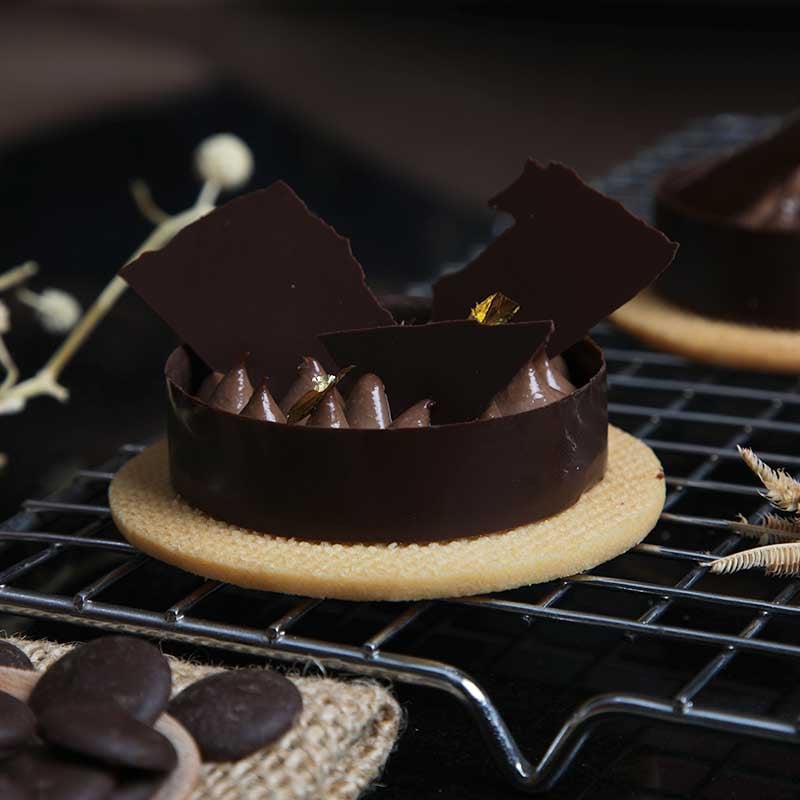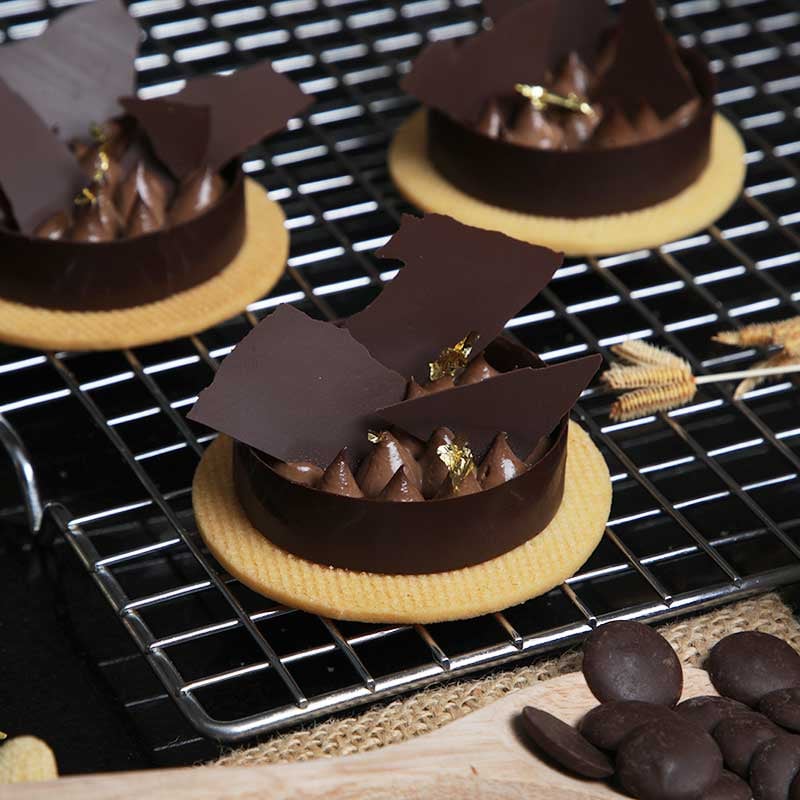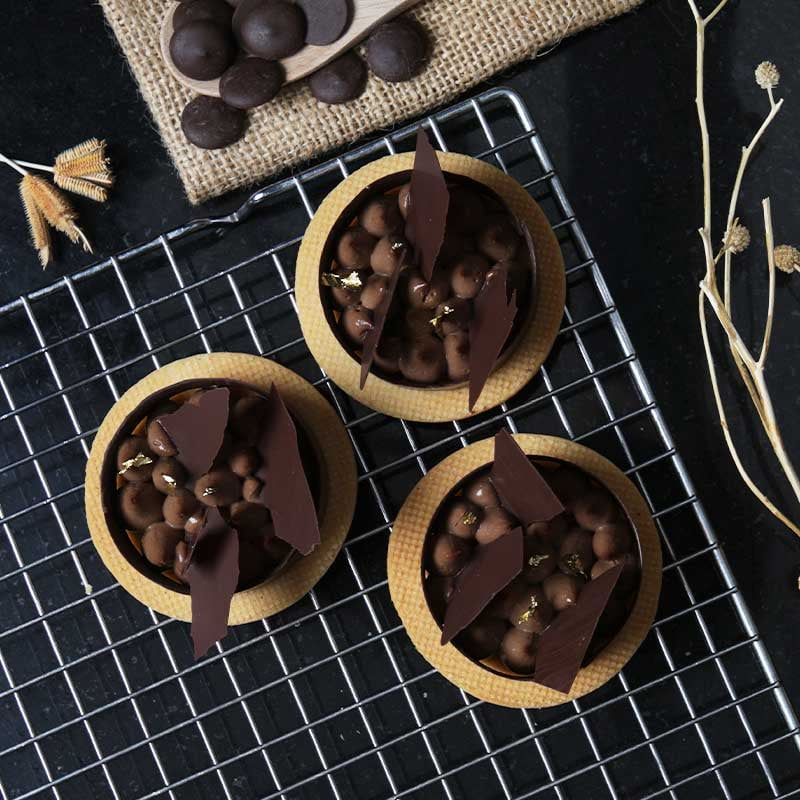 Want to Know More About Our Products?
Click the button below to visit our product page