- Embassy Recipes -
Chocolate Chip Cream Scones
Have yourself the perfect breakfast to go with your morning coffee. The perfectly balanced sweetness will simply make your day.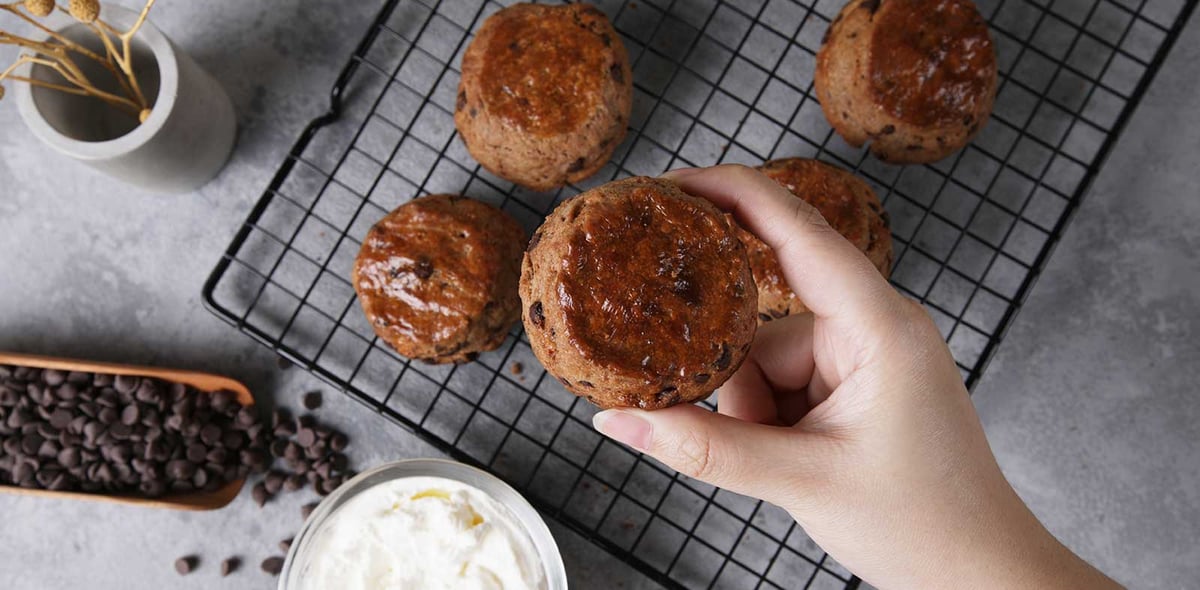 Ingredients:

Preparation:
- Sift together all dry ingredients in a bowl
- Add in cold butter and almond paste gradually, mix with a paddle until it forms a sandy texture
- Add in wet ingredients, as well as a little bit of the melted chocolate to incorporate the mixture well
- Lastly, add the chocolate chips and mix well for a while
- Move the dough to parchment paper and roll it as you like, with 2.5-3 cm thickness
- Cover and chill the dough in the fridge for ± 1 hour or until firm
- Cut the dough with a round dough cutter and brush with egg wash mixed with a bit of cream. Rest for 3 minutes and brush again
- Bake in the oven at 175-180 °C for 15 minutes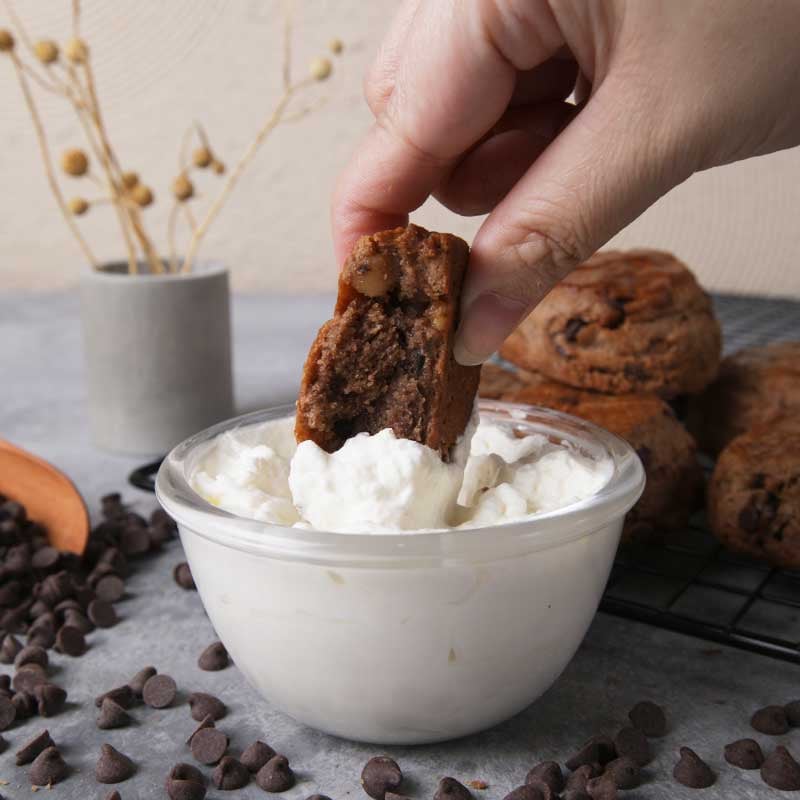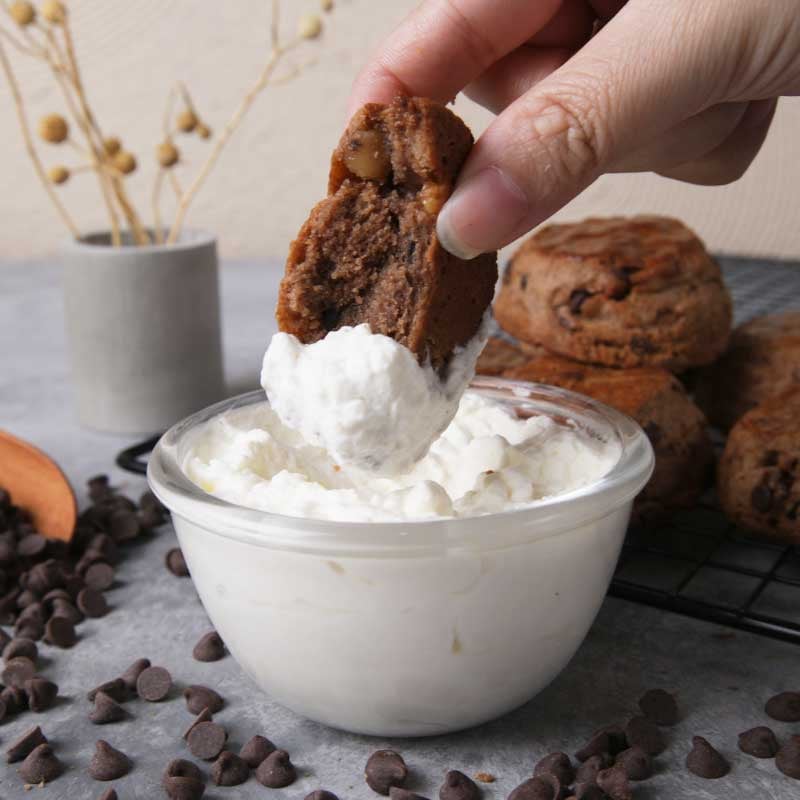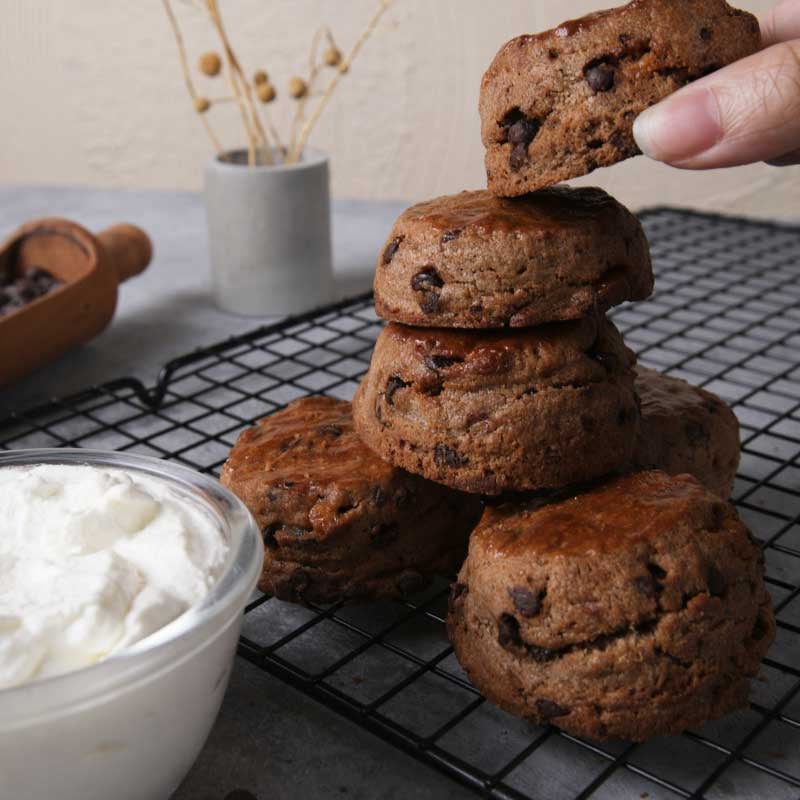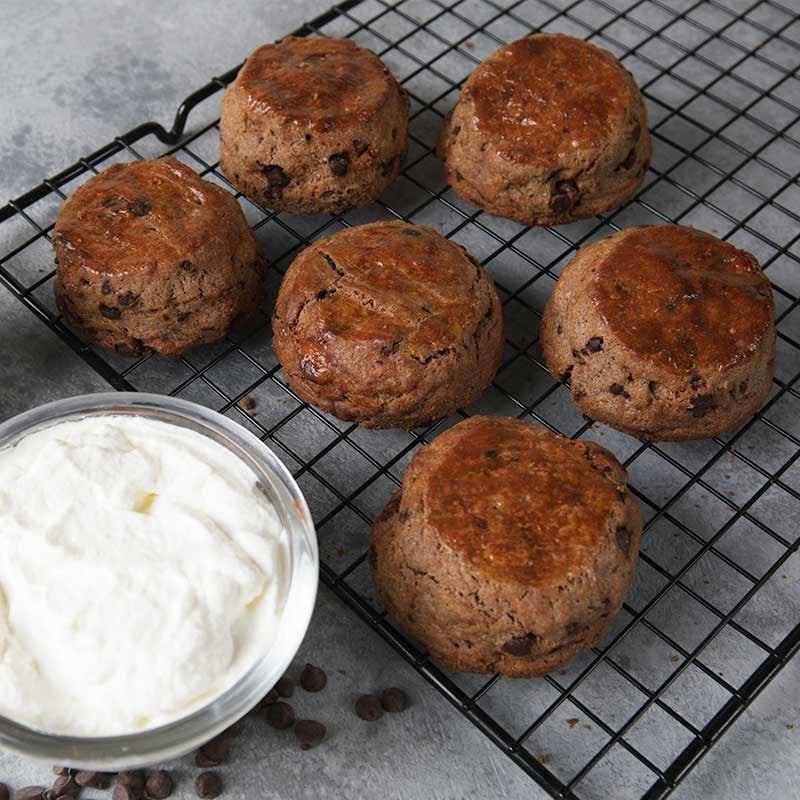 Want to Know More About Our Products?
Click the button below to visit our product page