- Embassy Recipes -
chocolate tart with smoked sea salt caramel
Covered in salted caramel and bittersweet chocolate ganache, the sweetness of this tart will indulge you on any special occasion.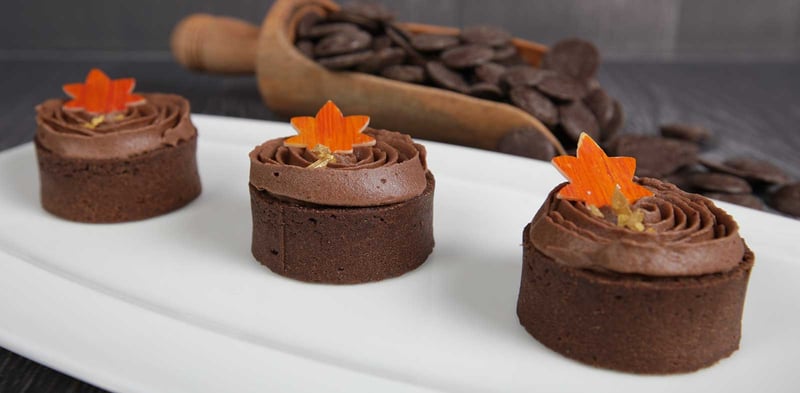 1. Almond Biscuits
Ingredients:

Preparation:
- Cream the butter and shortening, then add icing sugar
- Slowly add the egg into the mixer
- Pour all the sifted dry ingredients and mix, careful not to overmix
- Rest the dough in the refrigerator before the baking process
- Bake at 170°C for 20 minutes
---
2. SMOKED SEA SALT CARAMEL
Ingredients:
Preparation:
- In a pot, pour water, sugar and glucose. Heat it up and do not stir at all
- Warm up the cream and the sea salt, and stir until all sea salt dissolves
- When the sugar solution turns golden brown, turn off the heat and quickly pour in the warm cream while stirring
- Let the caramel cool down a bit then add the room temperature butter, mix well
---
3. dark chocolate Ganache
Ingredients:
Preparation:
- Warm up the cream then pour it onto the chocolate
- Let it melt, then add glucose and butter
- Using a hand blender, emulsify the ganache
---
Ingredients:
Preparation:
- Heat up cream and glucose, then pour into the chocolate
- Add melted bloomed gelatin
- Add the cold cream and blend until emulsified
- Rest the mixture overnight before whipping and piping
---
Preparation:
- Make a tart shell with the sugar dough. Bake at 165°C for around 20 minutes
- Pipe one layer of sea salt caramel into the tart shell, then add the chocolate ganache on top
- Whip the chantilly cream carefully without over-whipping, and pipe it on the tart as a decoration
- Add chocolate decoration on top as desired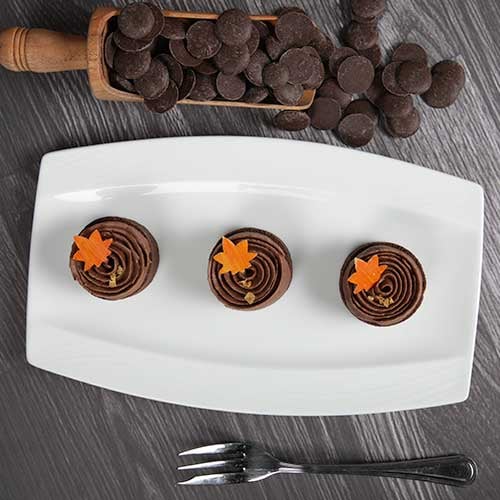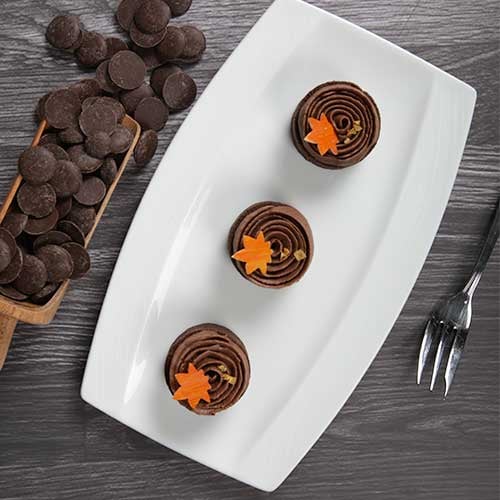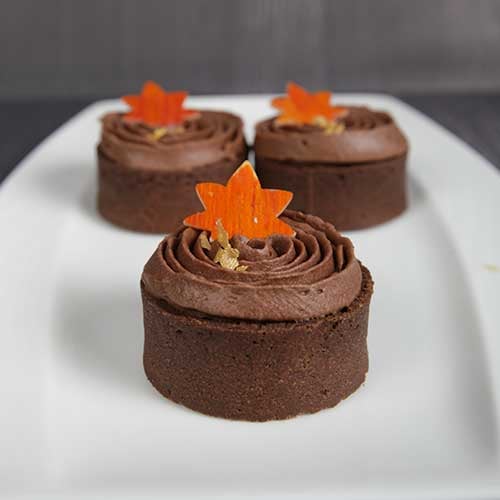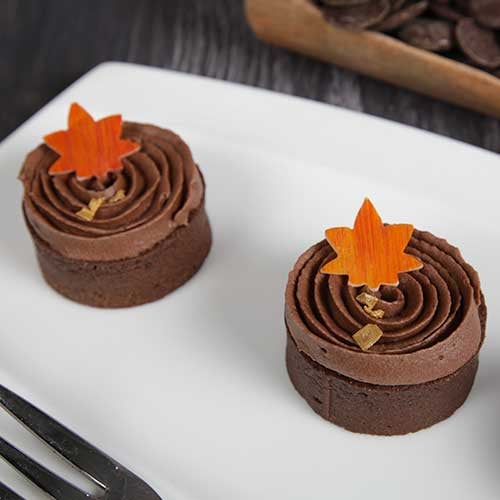 Want to Know More About Our Products?
Click the button below to visit our product page