Embassy Recipes
Brioche with Chocolate Chips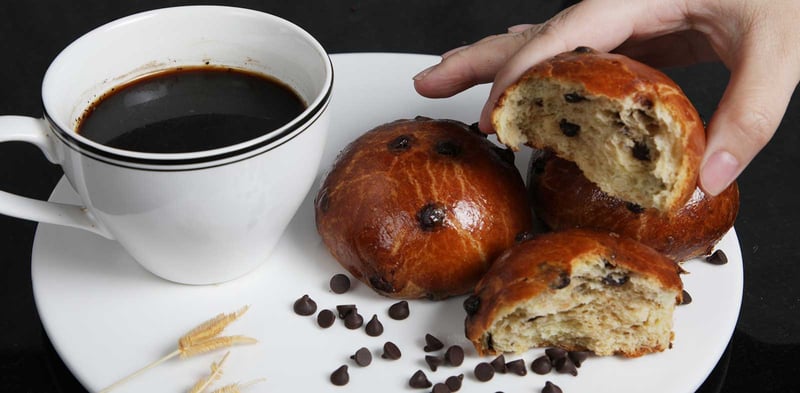 Ingredients:

Preparation:
- In a bowl, mix together all the ingredients except the butter and Torres 51%
- Cut the butter into small pieces and add into the mixture, mix well. If necessary, put the butter in the fridge before combining to make sure it is cold enough
- Finally, add the Torres 51% and mix well. Let it sit in the fridge overnight
- The next day, shape the buns 55 grams each
- Proof at 28°C for around 1.5 hours, then bake at 180°C for around 8-10 minutes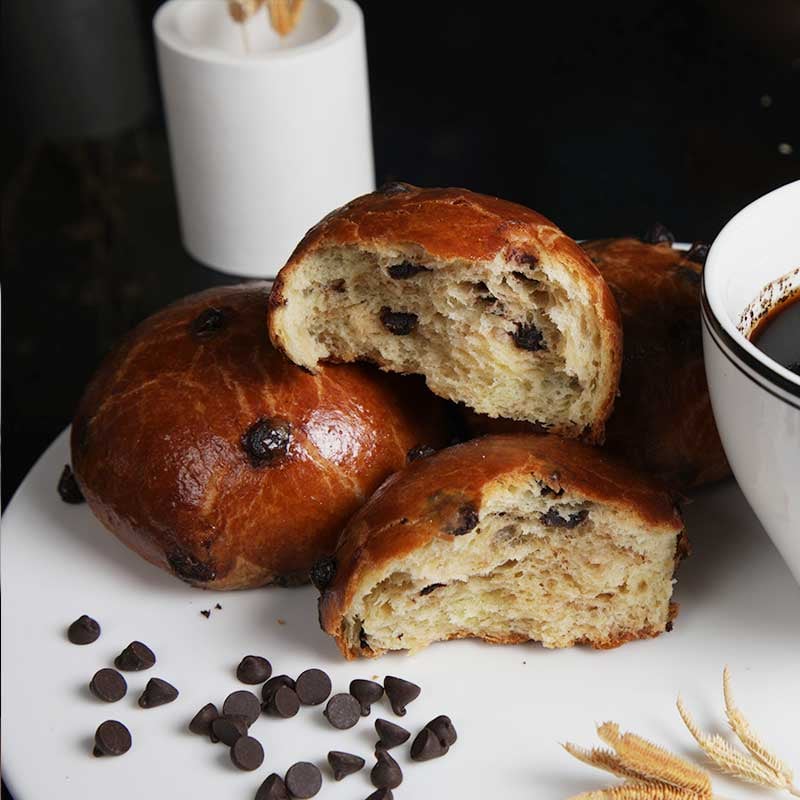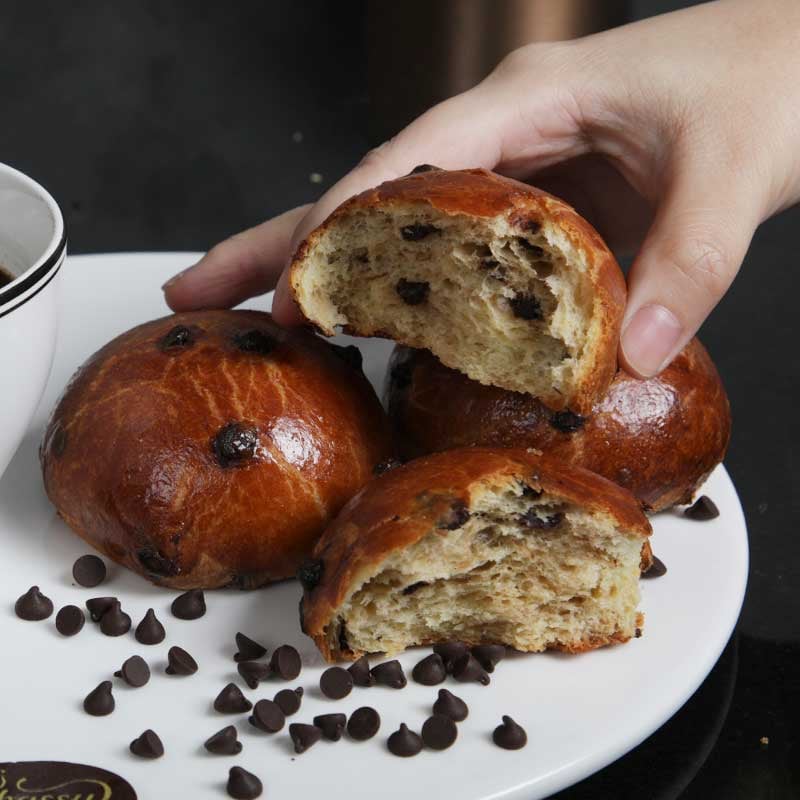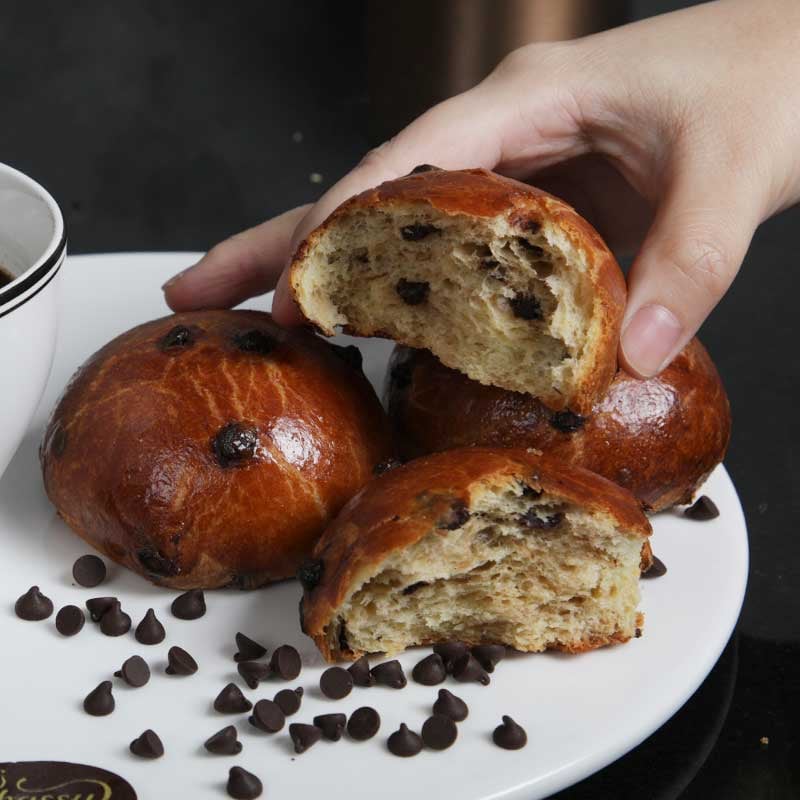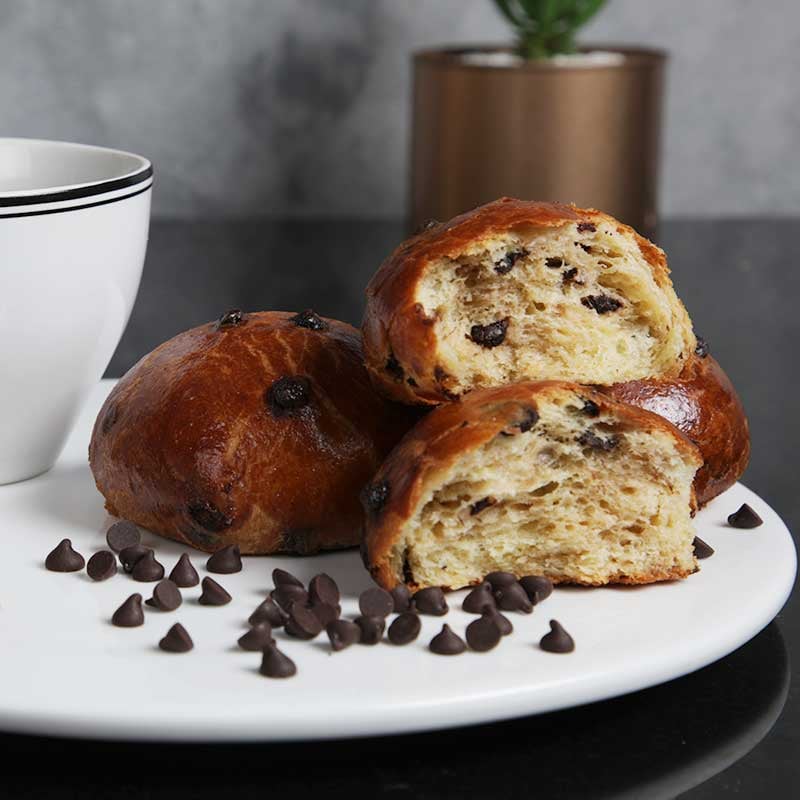 Want to Know More About Our Products?
Click the button below to visit our product page