- Embassy Recipes -
Caramelized Swiss Roll
This chiffon-style cake has the perfect light, fluffy texture, and is very easy to make. The salted caramel adds a dimension to the dessert.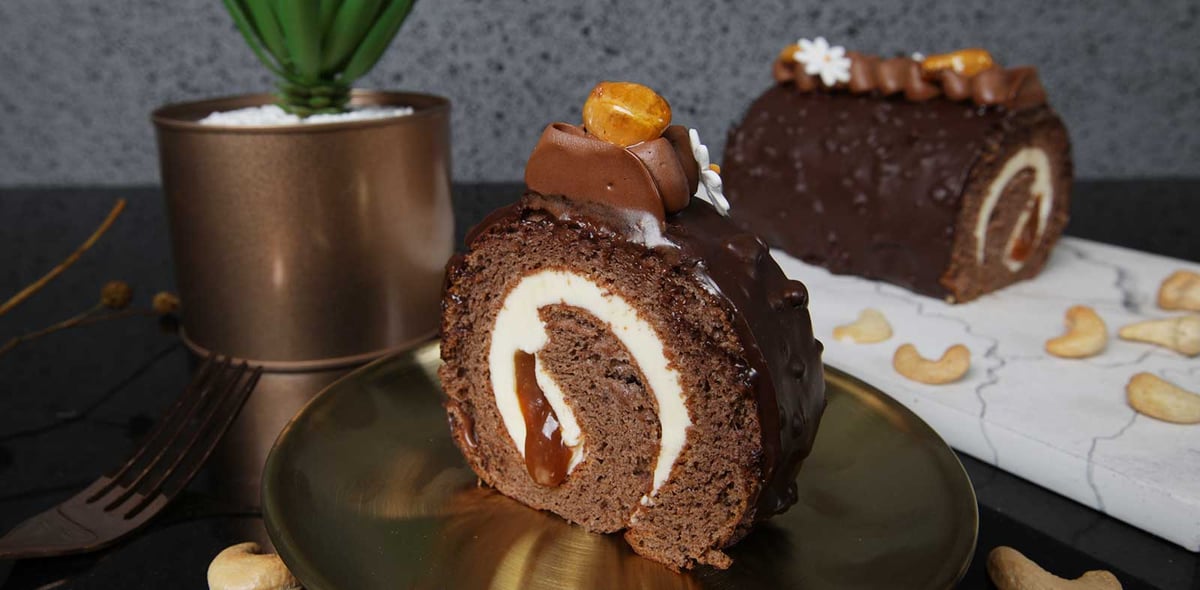 1. Swiss Roll
Ingredients:
Preparation:
- On top of boiling water, bain-marie the egg yolk and 15 gram sugar in a mixing bowl and mix well until warm
- Put the bowl on a mixer, add warm honey and whisk until fluffy
- Make a meringue by mixing egg whites and adding 65 gram sugar gradually until soft peaks form
- Incorporate meringue bit by bit into egg yolk batter, folding until well combined. Then, gradually add flour
- Into a warm mixture of butter and milk, pour a little bit of the batter. Mix to get a similar consistency
- Put into the cake batter and transfer to a 30 x 40 cm tray. Bake in the oven at 170 °C for 10-12 minutes

---
2. Buttercream
Ingredients:

Preparation:

- Boil the cream with milk, egg yolk and sugar
- Pour the mixture over the dark chocolate
- Use a hand blender to get a perfect emulsion. Let it sit overnight before piping in the desired shape
---
3. Salted Caramel
Ingredients:

Preparation:
- Make dry caramel by heating glucose in the pan and adding sugar gradually until golden brown
- Heat cream and milk and add sea salt. Pour gradually into caramel
- Let the caramel cool off, then add soft butter and mix together
---
4. Assembly
Preparation:
- Spread white chocolate buttercream onto swiss roll cake
- Pipe caramel in between and roll the cake
- Coat cake with dark chocolate and decorate with caramelized cashews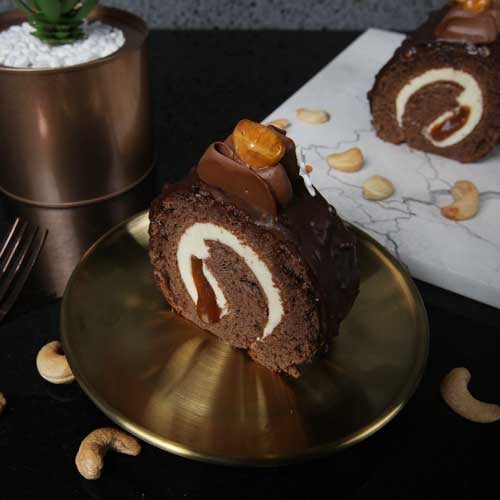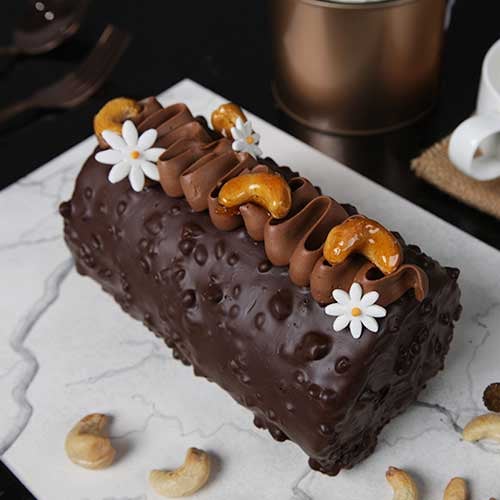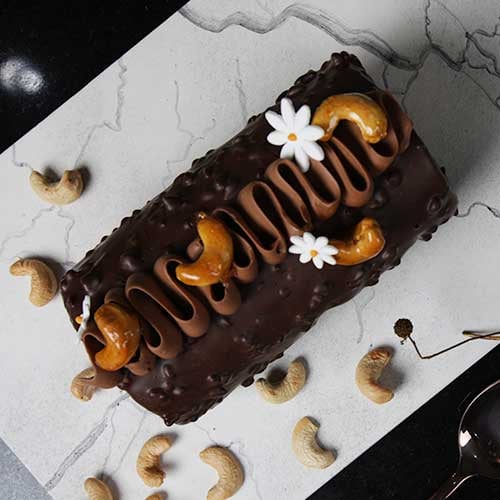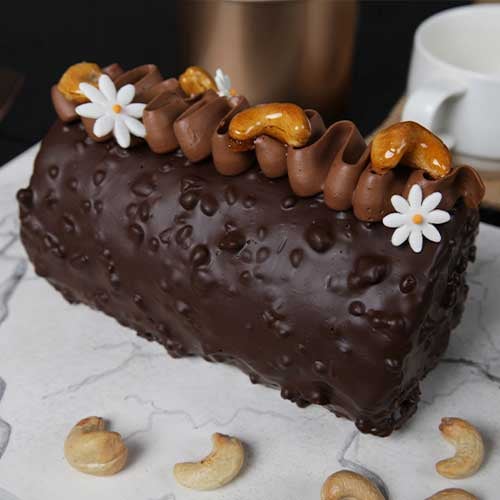 Want to Know More About Our Products?
Click the button below to visit our product page