Embassy Recipes
Ananas Tart
A modern take on Nastar, the classic Ramadhan snack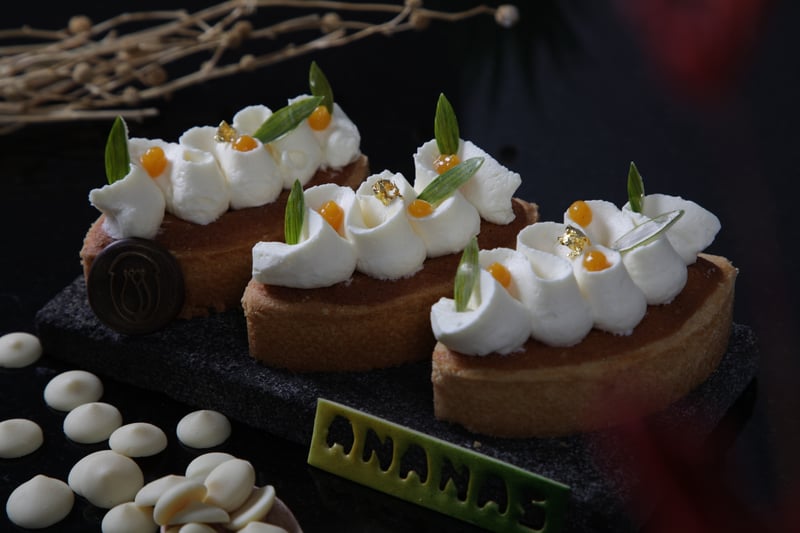 1. Pineapple Filling
Ingredients:

Preparation:
- Clean and shred the pineapple
- Cook the pineapple on low heat together with the cloves and cinnamon stick
- When the pineapple turns brown and there's no liquid left but not too dry, turn off the heat and set aside
---
2. Nastar Tart
Ingredients:
Preparation:
- In a mixing bowl, add salted butter, unsalted butter and sugar and mix well with a paddle attachment
- Add the egg yolks and mix well
- Add in all the dry ingredients and mix well
- Using a rolling pin, roll out the dough on parchment paper to the desired thickness and rest it in the fridge

---
3. Pineapple Butter Cake
Ingredients:
Preparations:
- In the mixing bowl, mix unsalted butter, sugar and glucose with the paddle until smooth
- Melt the white chocolate, then pour in all the wet ingredients except for the pineapple puree. Mix well
- Add the dry ingredients and mix well
- Lastly, pour the pineapple puree little by little until well incorporated
---
4. Pastry Cream
Ingredients:
Preparations:

- Mix egg yolk, a bit of milk, vanilla, and all dry ingredients in a bowl
- Heat the rest of the milk until it simmers. Pour over the egg mixture and keep stirring to prevent the eggs from scrambling
- Pour the mixture back into the saucepan. Turn on the stove, add the bloomed gelatin, and continue to stir until it thickens and come to a boil
- Lastly, pour the hot mixture over the white chocolate and blend with a hand blender until smooth
---
5. chantilly
Preparations:
Preparations:
- Heat up the 75-gram cream. Pour onto the white chocolate, then directly add glucose and blend using a hand blender until emulsified
- Add melted bloomed gelatin into the chocolate and mix well
- Add 220-gram cold cream and mix until well combined
- Cover the mixture with cling wrap. Note that the cling film needs to touch the surface of the mixture to prevent it from drying out. Rest overnight in the chiller
- Whip the mixture before using it to decorate
---
6. finishing
Preparations:
- Make the tart shells using the nastar tart dough
- Fill the dough with a layer of the pineapple filling, following the shape of the tart base
- Add a layer of the pastry cream on top
- Add a final layer of pineapple butter cake
- Bake at 165°C for 20-25 minutes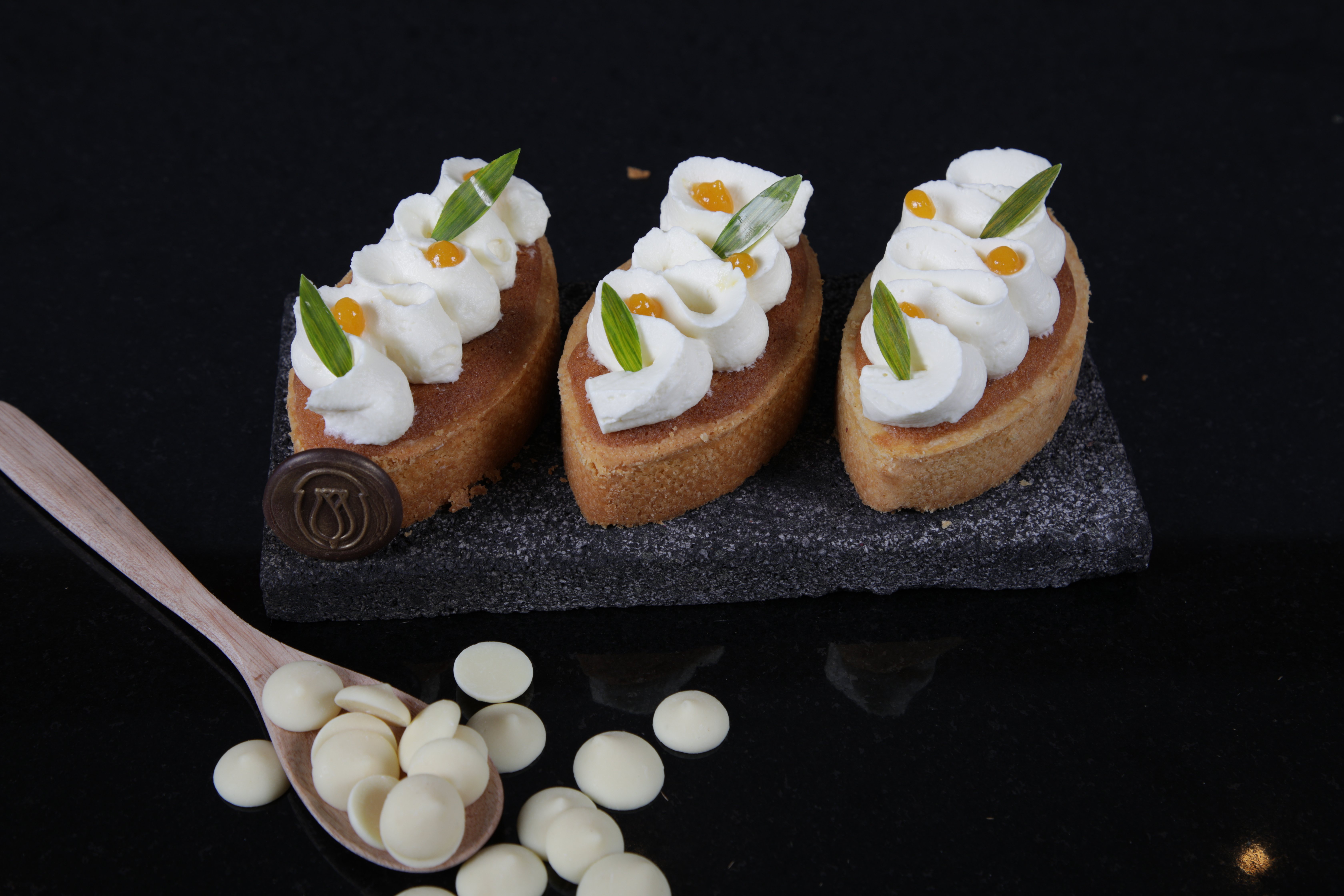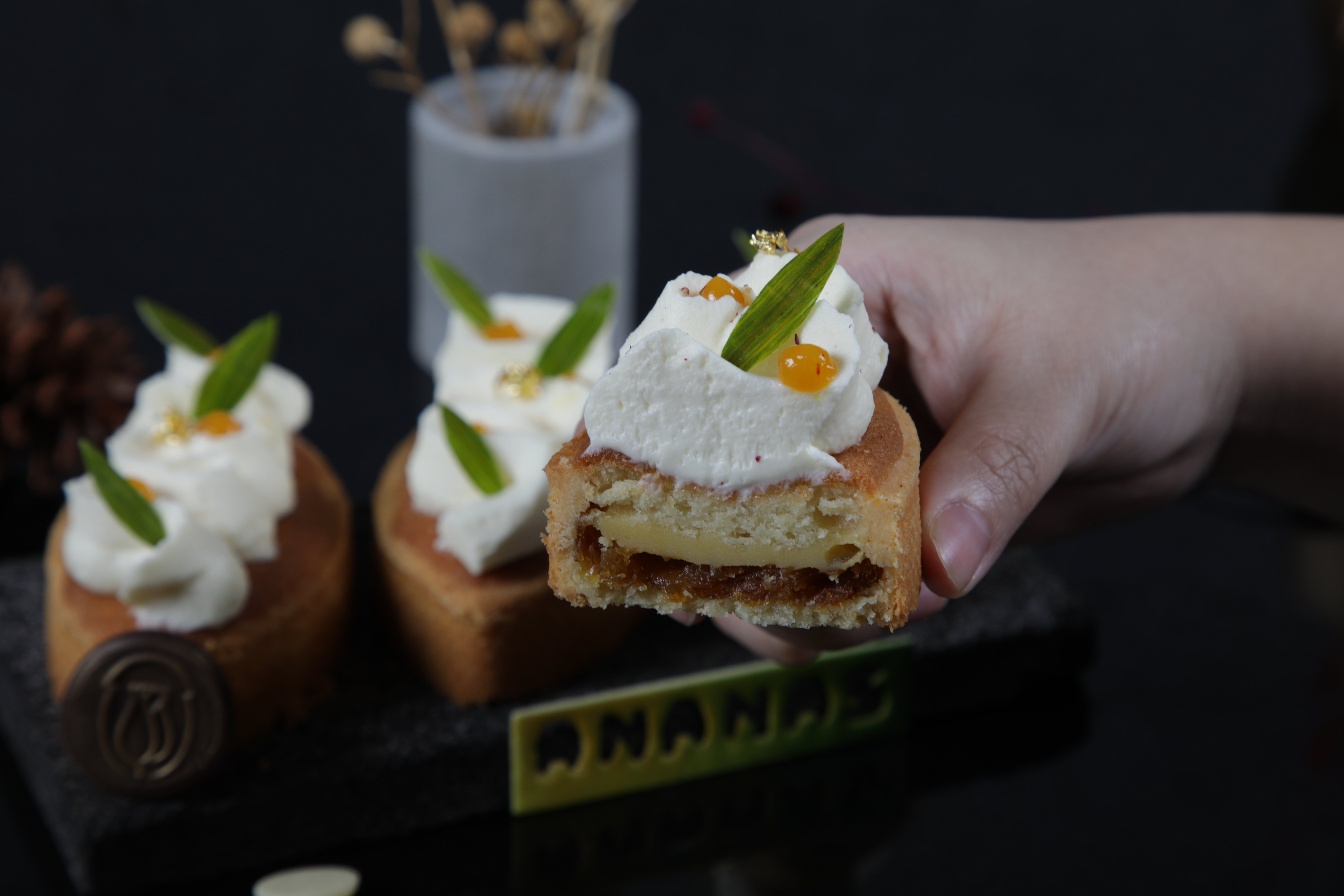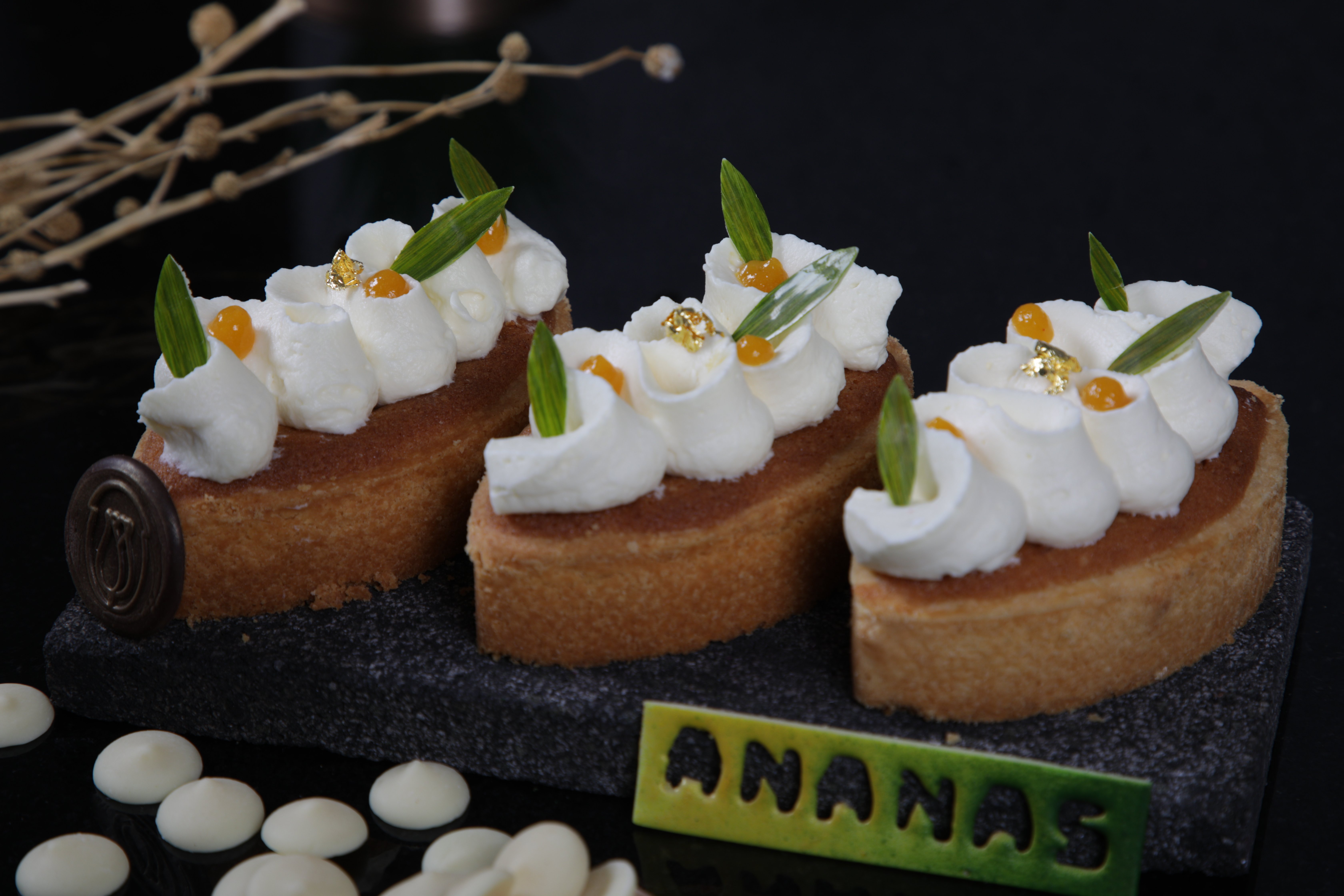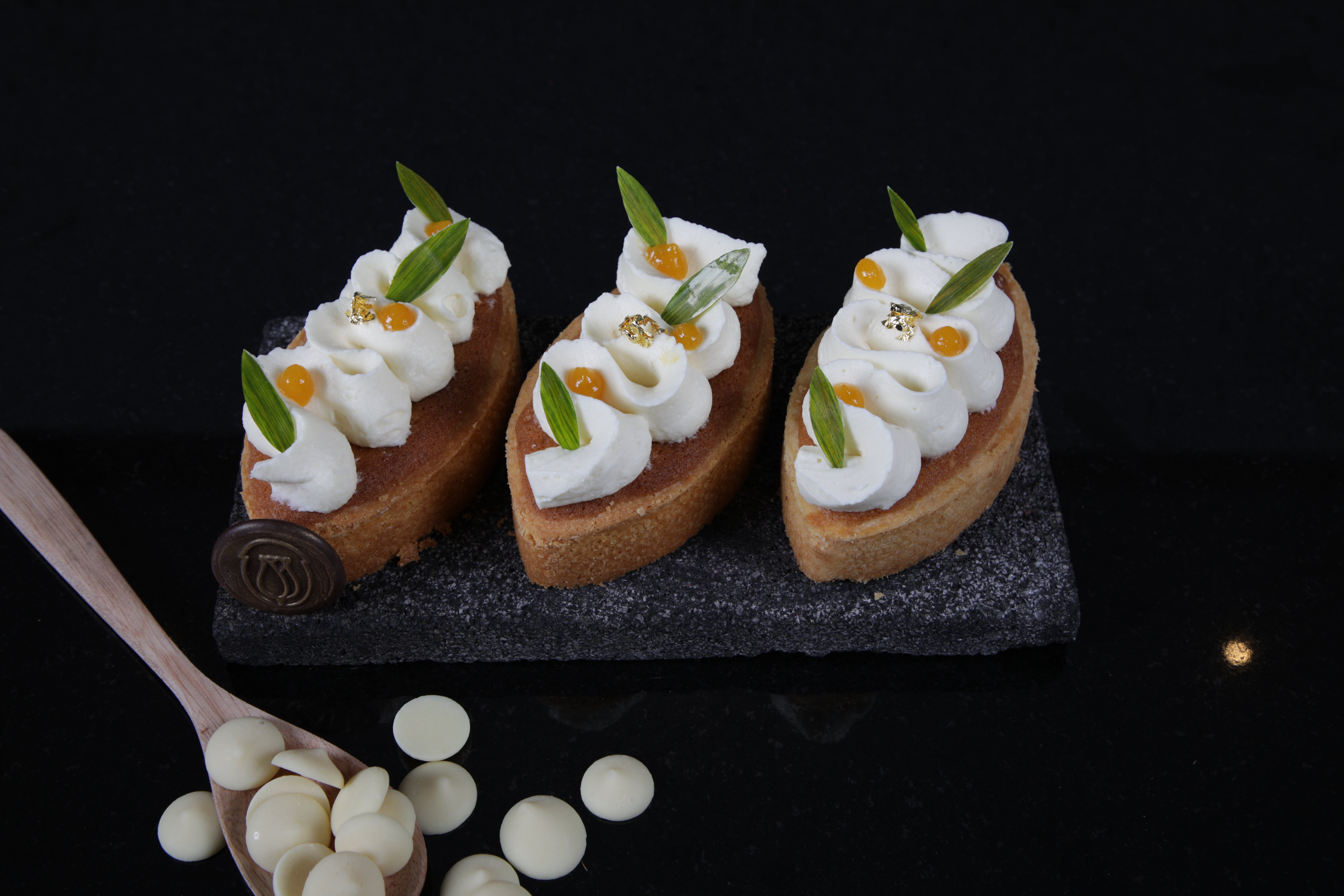 Want to Know More About Our Products?
Click the button below to visit our product page