- Embassy Recipes -
Ananas Tart
A modern take on Nastar, the classic Ramadhan snack.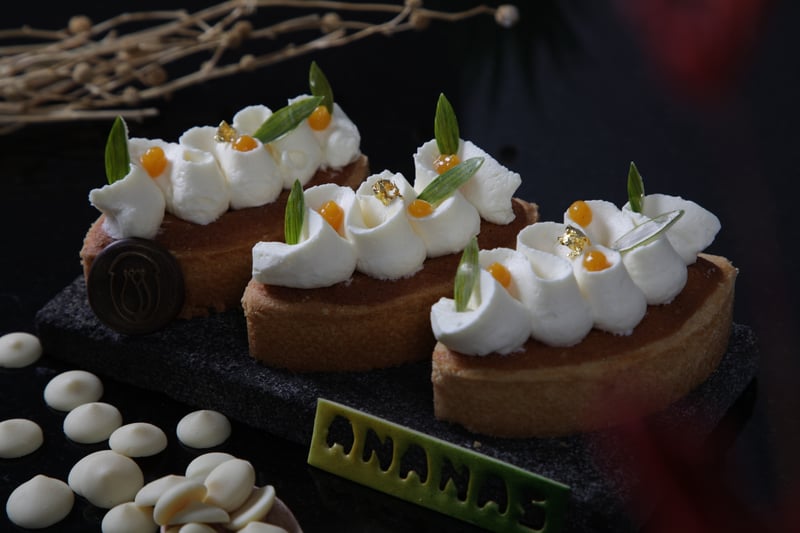 1. Pineapple Filling
Ingredients:

2 pineapples, shredded
A few cloves
1 piece of cinnamon stick
Preparation:
- Sift 200g icing sugar with almond powder
- Whisk egg white with cream of tartar. Then add sugar
- Delicately fold the icing sugar and almond mixture into the egg white mixture
- Pour the cake batter into the tray, sprinkle the chopped almond on it, then sift the remaining icing sugar on it
- Bake at 190 °C for ± 20 minutes
---
2. Nastar Tart
Ingredients:
- Into a mixer, add Wysman, unsalted butter and sugar, and mix well with a paddle attachment
- Pour egg yolks into the dough and mix well
- Add in all the dry ingredients
- Using a rolling pin, roll out the dough on parchment paper into the desired thickness and rest it in the fridge

---
3. Pineapple Butter Cake
Ingredients:
140g unsalted butter
170g sugar
20g glucose
100g whole egg
60g Embassy Zen 33% White Chocolate
5g vanilla essence
215g medium protein flour
4g baking powder
1g baking soda
100g pineapple puree

Preparations:

- In the mixer, mix unsalted butter, sugar and glucose with the paddle until smooth
- Melt the white chocolate, then pour in all the wet ingredients except for the pineapple puree. Mix well
- Add in dry ingredients and mix well
- Lastly, pour in pineapple puree little by little until well incorporated
---
4. Pastry Cream
Ingredients
40g egg yolk
150g milk
2g vanilla essence or extract
35g sugar
13g corn flour
10g custard powder
2g gelatin, bloom with 10 g water
80g Embassy Zen 33% White Chocolate
Preparations:

- Mix egg yolk, a bit of milk, vanilla, and all dry ingredients in a bowl
- Heat the rest of the milk until it simmers. Pour over the egg mixture and keep stirring to prevent scrambling
- Pour the mixture back into the saucepan. Turn on the stove, add the bloomed gelatin, and continue to stir until it thickens and come to a boil
- Lastly, pour the hot mixture over the white chocolate and blend with a hand blender until smooth
---
5. Baking the Tart
Preparations:
- Mold the dough into the desired shape
- Add layer by layer of pineapple filling, pastry cream, and pineapple butter cake on top of the dough
- Bake at 175℃ for 12-15 minutes
- Decorate the cake
6. Finishing
Preparations:
- Make the tart shells using the nastar tart dough
- Fill the dough with the pineapple filling
- Add a layer of the pastry cream
- Add a final layer of pineapple butter cake
- Bake at 165℃for 20-25 minutes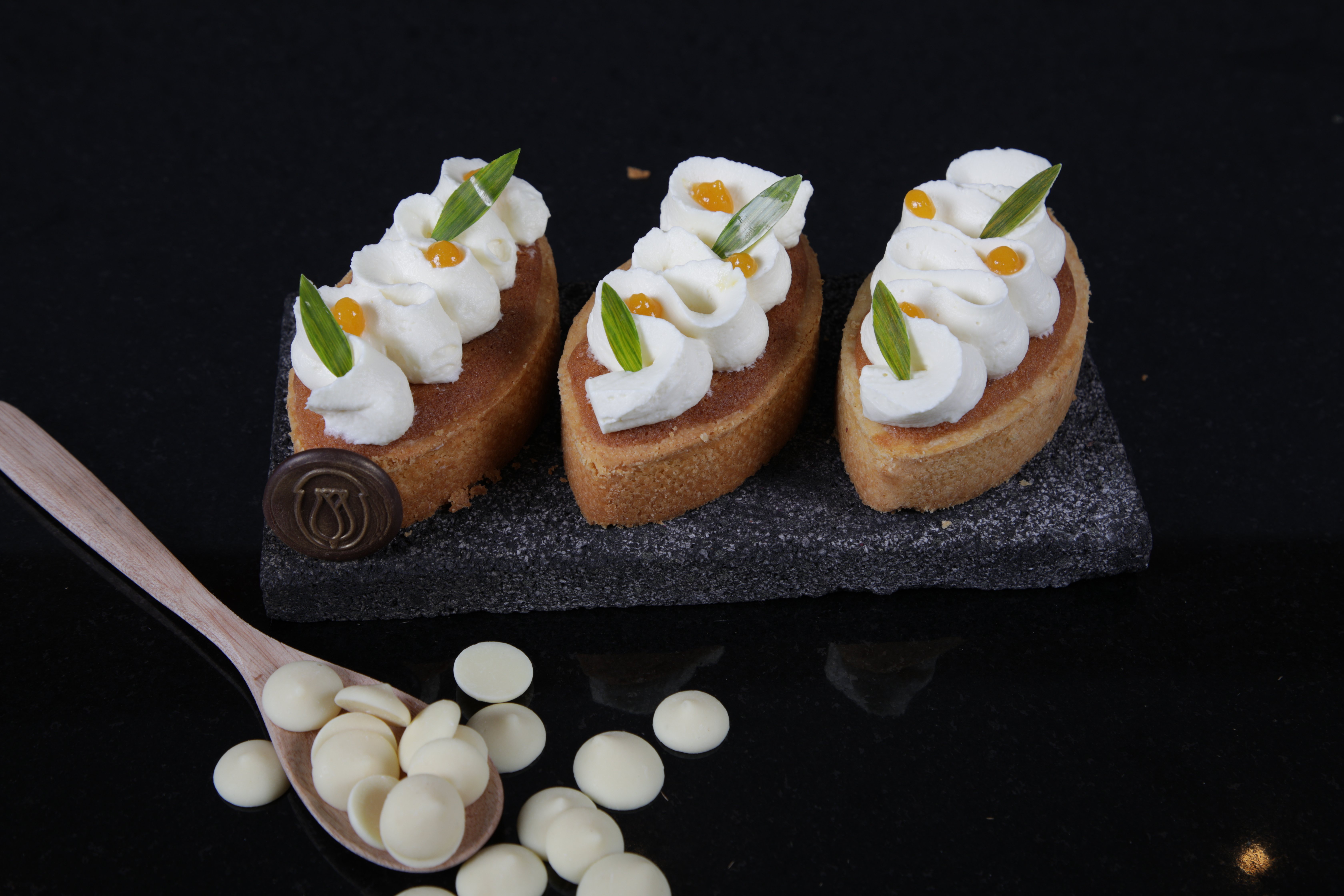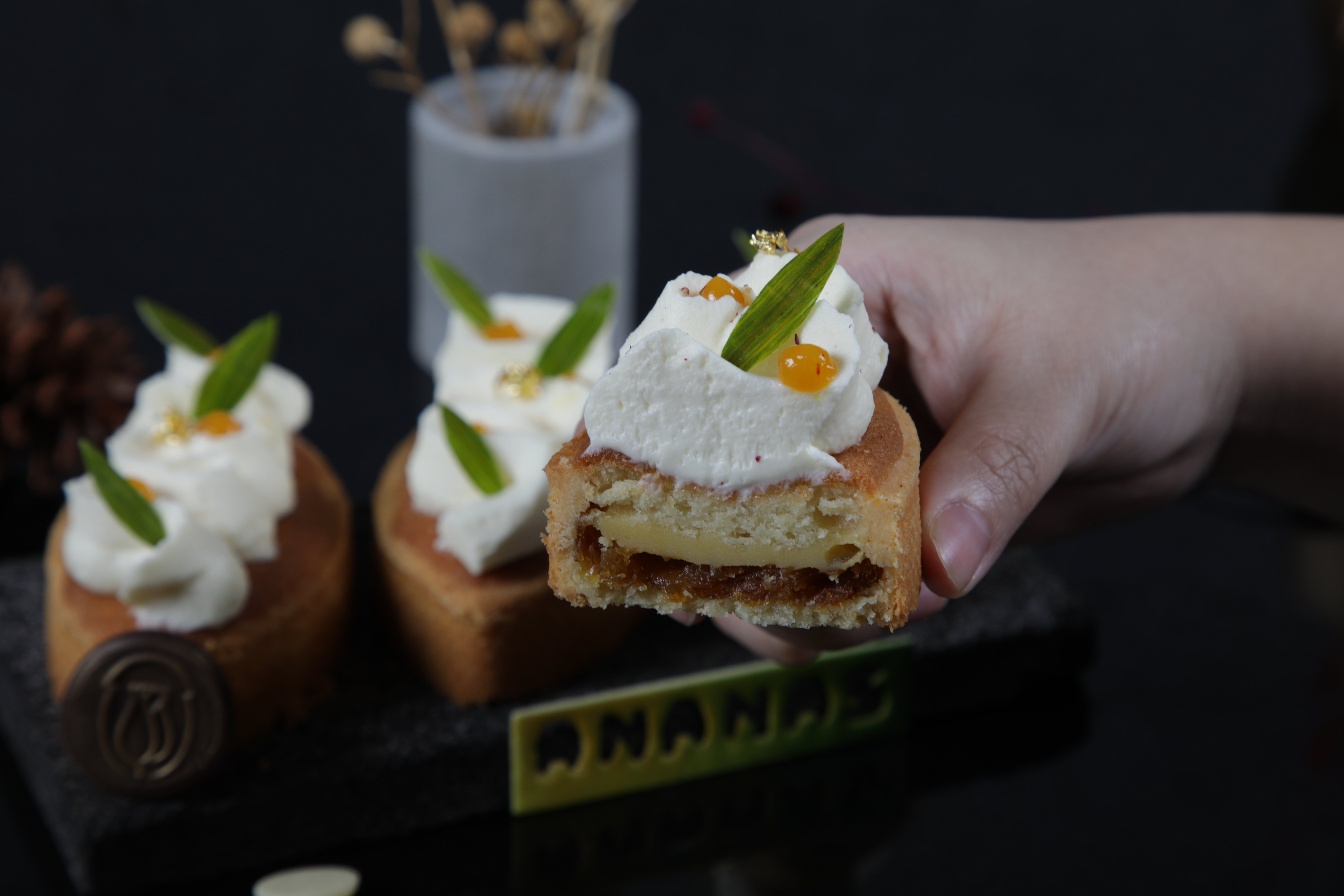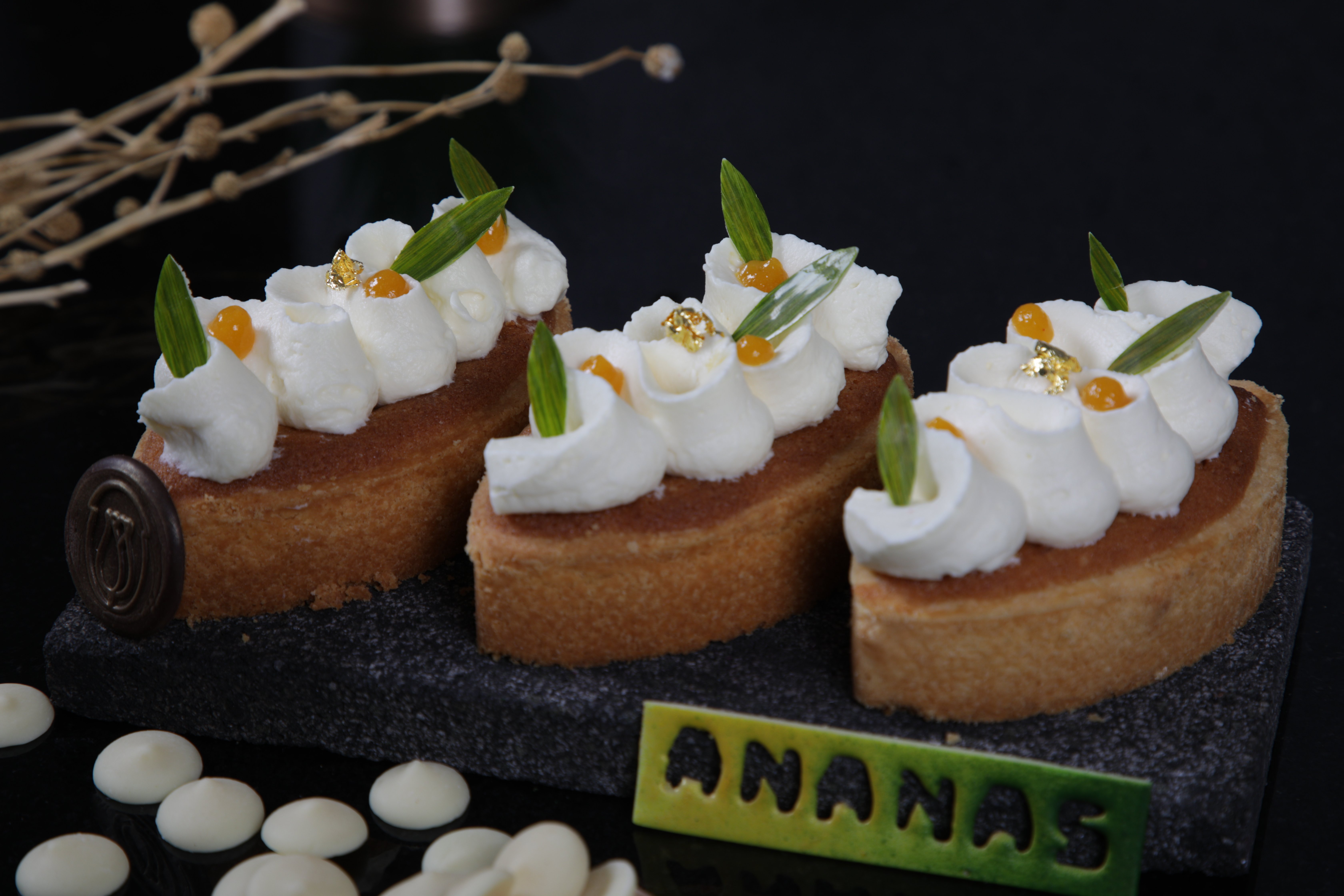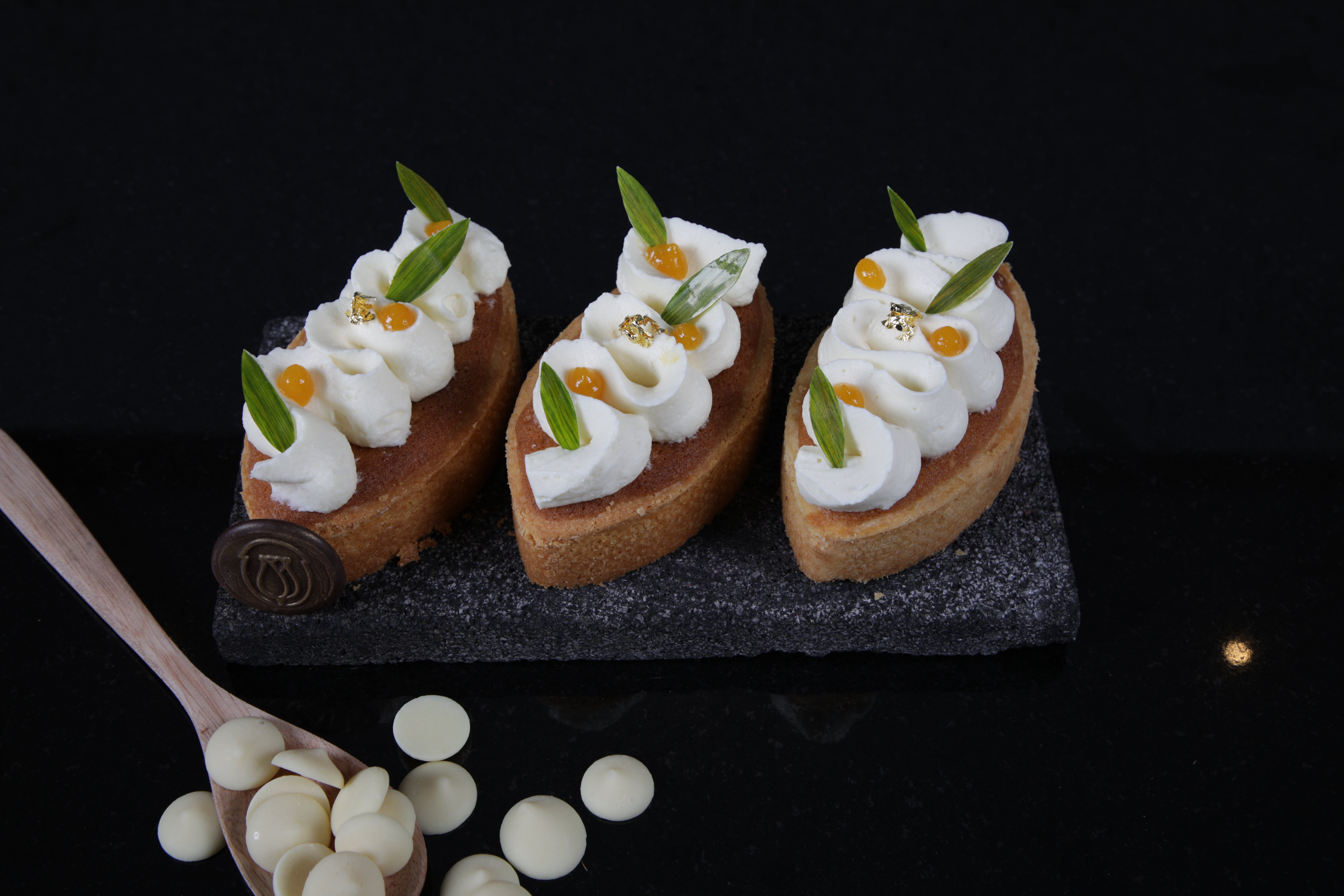 Ingin Cari Informasi Tentang Produk Kami??
Klik tombol di bawah ini untuk mengunjungi laman produk